Almeria Airport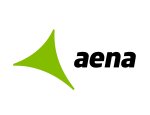 Organisation Type:

1-4 Million

ICAO:

LEAM

IATA:

LEI

Website:

Telephone:

+34 913 211 052

Country:

Spain
Status update: "is attending World Routes 2013"
Facts (Overview)
Competitive airport charges.
Almeria has important cultural and tourism attractions such as Cabo de Gata: a splendid a major Natural Park and the largest terrestrial-maritime reserve in the European Western Mediterranean sea.
Good performance of existing facilities (hotels, golf courses).
Almeria has a population of more than 500,000 inhabitants & 193 hotels with more than 25,000 beds.
Figures
Number of Terminals:

1

Urban population:

Total Catchment Population:

Within 30 min 381,344 inhabitants; within 60 min 633,601 inhabitants; within 120 min 2,126,000 inhabitants

Number of Runways:

1

Length of main runway (m):

3,200m

Operational Opening Hours:

S 05:10-20:45; W 06:10-21:45 UTC

Ownership:

Aena Aeropuertos

Number of Direct Destinations:

20* *(> 5000 passengers in 2011)

List of Top 5 airlines:

Air Nostrum, Ryanair, easyJet, Monarch Airlines, Air Europa

Passenger Numbers (mppa):

Total 780,860; Commercial 768,567

Cargo Tonnes (p.a.):

10 Tonnes (2011)

Number of Serving Airlines:

15* *(> 5000 passengers in 2011)

Aircraft Parking Stands:
Contacts

Almeria Airport

Almeria Airport

Almeria Airport

Events
Last updated: Apr 4, 2012
Last updated: Jul 19, 2012
Last updated: Sep 27, 2011
Last updated: Sep 27, 2011
Last updated: Mar 26, 2012
Last updated: Sep 27, 2011
Last updated: Feb 9, 2012
Back to Top