Léon Airport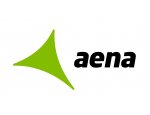 Organisation Type:

Under 1 Million

ICAO:

LELN

IATA:

LEN

Website:

Telephone:

+34 913 211 052

Country:

Spain
Status update: "is attending World Routes 2013"
Facts (Overview)
León is located strategically between the centre and the northwest of Spain.
Important cultural heritage and gastronomy, and is the last major city on the Way of St. James (Camino de Santiago).
León is located near the Picos de Europa mountains, a famous resort for winter and summer nature sports, and mountain and rural tourism.
Competitive airport charges.
Figures
Number of Terminals:

1

Urban population:

Total Catchment Population:

Within 30 min 261,000 inhabitants; within 60 min 404,000 inhabitants; within 90 min 1,467,000 inhabitants

Number of Runways:

1

Length of main runway (m):

3,000

Operational Opening Hours:

S 04:30-21:30; W 05:30-22:30

Ownership:

Aena Aeropuertos

Number of Direct Destinations:

5* *(> 5000 passengers in 2011)

List of Top 5 airlines:

Passenger Numbers (mppa):

Total 85,357; Commercial 84,757

Cargo Tonnes (p.a.):

7

Number of Serving Airlines:

2 (Air Nostrum and Air Europa)* *(> 5000 passengers in 2011)

Aircraft Parking Stands:
Contacts

Leon Airport

Leon Airport

Leon Airport

Events
Last updated: Apr 10, 2012
Last updated: Jul 19, 2012
Last updated: Sep 27, 2011
Last updated: Sep 27, 2011
Last updated: Apr 10, 2012
Last updated: Apr 10, 2012
Last updated: Feb 9, 2012
Back to Top