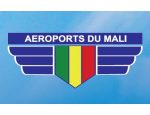 Organisation Type:

Under 1 Million

ICAO:

GABS

IATA:

BKO

Website:

Telephone:

+223 20 20 46 26

Country:

Mali
Status update: "has updated their Tourism page within their profile"
Facts (Overview)
Mali, is located in the midst of the West Africa, a land locked country of 1240 square kilometers. It is bordered by: Senegal, Guinea, Burkina Faso, Mauritania, and Ivory Coast, Niger and Algeria. Bamako is at 1 hour and 10 min flight from the capital cities of these neighboring countries.
To aid the continued strengthening of the air transport industry in Africa, Mali has signed many civil aviation conventions such as:
- The Chicago convention related to the international public between the states.
- The Warsaw convention of 1929 completed by that of Montreal (1999) about the accountability between transporters and passengers.
- The Tokyo convention 1970
- Against illegal intervention acts.
- The indication of fire and plastic explosives in 1991.
________________________________________________________________________________
Le Mali, situé au coeur de l'Afrique de l'Ouest s'étend sur une superficie de 1 240000 km2. Il est bordé par : le SENEGAL, la GUINEE, le BURKINA FASO, la MAURITANIE, la CÔTE D'IVOIRE, le NIGER, l'ALGÉRIE. Bamako, est à 1 heure 30 minutes des capitales de ces pays limitrophes.
Le Mali a signé plusieurs conventions en aviation civile, entre autres:
- La convention de Chicago relative au droit international public entre les Etats,
- La convention de Varsovie de 1929 complétée par celle de Montréal (1999) sur la responsabilité entre les transporteurs et les passagers
- La convention de Tokyo en 1963
- La convention de la Hayes en 1970
- Contre les actes d'interventions illicites en 1989
- Le marquage des explosifs en feu et en plastic en 1991.
Figures
There are currently no figures available
Last updated: Jun 20, 2012
Last updated: Aug 30, 2011
Last updated: Aug 30, 2011
Last updated: Aug 30, 2011
Last updated: Aug 30, 2011
Back to Top