Air Malta Appointed Preferred Airline for the Rolex Middle Sea Race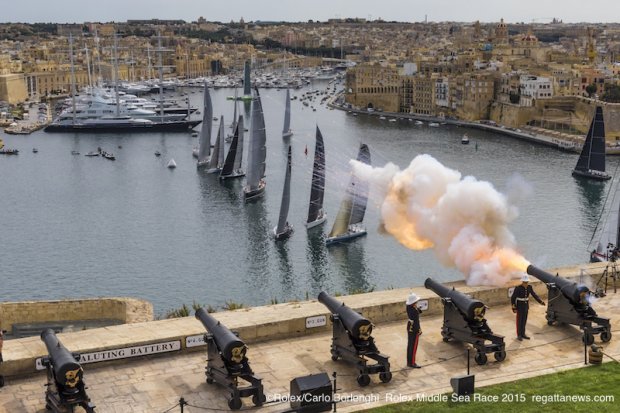 Thursday, 20 October 2016
Air Malta has once again been appointed as the Preferred Airline for the Rolex Middle Sea Race. Now in its 37th year, the 608 nautical mile yachting race has grown to attract some of the world's best skippers including Olympic medalists and World Champions.
Through this collaboration Air Malta has offered skippers, crews and their guests together with international media invited to cover this event with reduced fares. Both the airline and Malta will in turn benefit from the ample international media exposure this race generates.
Commenting on Air Malta's appointment, Ursula Silling, Air Malta's Chief Commercial Officer, "We are thrilled to be associated with this prestigious event. Being a sailor myself I can only confirm that Malta is an amazing place for sailing, and the Grand Harbour is probably the most beautiful harbour in the world. Sailing and diving can become a year round activity in Malta, thus helping to increase tourist numbers also in the weaker winter months. We are doing all we can to spread the word to increase the tourism arrivals during our lean periods more, and to make more people realise the potential of Malta.
The race which is mentioned as being one of the world's best yachting races alongside the Rolex Fastnet, The Rolex Sydney - Hobart and Newport-Bermuda. It follows a uniquely beautiful and challenging course departing Malta and goes around Sicily, Pantelleria and Lampedusa and back. The race will commence next Saturday 22nd October from Malta's spectacular Grand Harbour in Valletta.
The Rolex Middle Sea Race typically attracts a varied fleet of boats. This year twenty five countries will be represented at the start line with neighbouring Italy, having the greatest presence. A strong increase in Russian boats was registered this year whilst the United Kingdom has seen a slight increase. Boats from faraway countries like Australia and the United States will also be taking part.