The Routes Aviation Podcast
The Routes Aviation Podcast offers insight on route development and aviation, featuring some of the most pivotal people from the global industry.
To view all of these podcasts and subscribe for future editions, please visit either our Apple or Google podcast channels.
Apple Podcasts channelGoogle Podcasts channel
Featured Episodes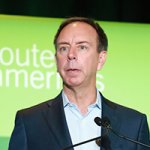 Listen in as we hear from IATA regional VP for the Americas Peter Cerda speaking live at Routes Americas 2021 a few weeks ago.
Listen Now
Recent Episodes