The Routes Aviation Podcast
The Routes Aviation Podcast offers insight on route development and aviation, featuring some of the most pivotal people from the global industry.
To view all of these podcasts and subscribe for future editions, please visit either our Apple or Google podcast channels.
Apple Podcasts channelGoogle Podcasts channel
Featured Episodes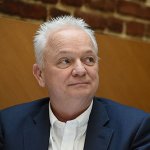 Ryanair DAC CEO Eddie Wilson discusses network strategy ahead of a critical summer season, along with the European market outlook and how airports can work with the carrier.
Listen Now
Recent Episodes