The Routes Aviation Podcast
The Routes Aviation Podcast offers insight on route development and aviation, featuring some of the most pivotal people from the global industry.
To view all of these podcasts and subscribe for future editions, please visit either our iTunes or Google podcast channels.
iTunes channelGoogle Podcasts channel
Featured Episodes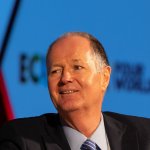 Saudia CEO Jaan Albrecht reveals how the carrier will focus on expanding into Europe and countries with high Muslim populations.
Listen Now
Recent Episodes