Quench Your Thirst for Wanderlust with Vietjet's Summer 2018 Promotions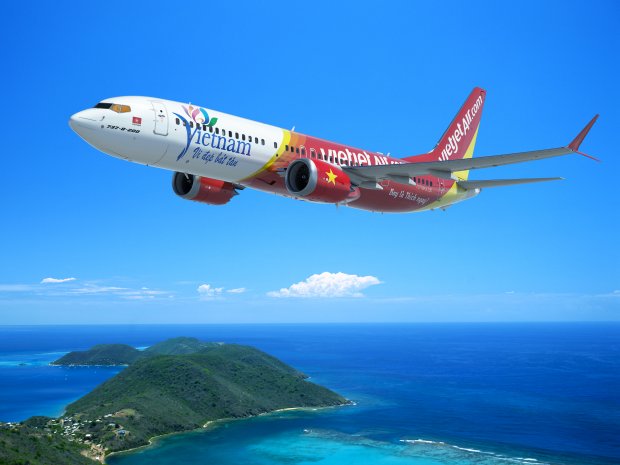 Connecting travel enthusiasts to over 38 destinations in Vietnam and 44 destinations worldwide!
Kuala Lumpur, 8 May 2018 - Pack your bags and get ready for an exhilarating summer as fast growing Vietnamese carrier – Vietjet is offering jet-setters an easy, affordable and convenient way to explore Vietnam and other parts of the region through its latest summer promotion campaign 'Free Up Your Summer with Vietjet'.
From 9 – 11 May 2018, travellers will have the chance to traverse domestic and international waters with over two million Vietjet tickets priced from as low as VND0* up for grabs during the golden hours of 1pm – 3pm (Malaysian time) daily.
The promotional tickets are applicable on all domestic and international routes to Seoul, South Korea); Hong Kong; Kaohsiung, Taipei, Taichung, Tainan (Taiwan); Singapore; Bangkok, Phuket, Chiang Mai (Thailand); Kuala Lumpur (Malaysia); Yangon (Myanmar); Phnom Penh, Siem Reap (Cambodia) for travels between 20 August to 31 December 2018 (excluding national holidays).
These tickets are available for booking at www.vietjetair.com (also compatible with smartphones at https://m.vietjetair.com) or at www.facebook.com/vietjetvietnam (just click the "Booking" tab) or via the 24/7 call centre at (+603) 2730 9887.
Globe-trotters will undoubtedly be spoilt for choice with many exciting destinations to choose from, each flaunting its own natural beauty and charm.
Boasting a treasure trove of stunning natural landscapes, pristine coastal shorelines and untouched islets, quaint villages, colonial structures, ancient ruins and cultural festivals, Vietnam is one of the destinations that tops the list for a perfect summer escape.
Cited as a must-see destination in Southeast Asia, Vietnam paints a good picture for all types of travellers be it adventure seekers, food connoisseurs, culture vultures or those simply looking for some good old family fun.
For thrill seekers looking to explore off the beaten path of Vietnam, the potential for adrenaline-fuelled adventure is limitless! From motorbike tours through the dense jungles of Bidoup Nui Ba National Park in Dalat to guided hikes up the brooding mountain of Mount Fansipan in Sapa or pedalling through the back roads of the Mekong Delta, the opportunities for an adventure filled summer are endless.
Those eager to sink their teeth in mouth-watering cuisines are also not spoilt for choice as Vietnam has a reputation for being one of the world's tastiest street food nations. Famous for its pho (Vietnamese noodle soup) and banh mi (Vietnamese sandwich), some of the best local foods can be found at family-run shops and stalls along the streets. The more adventurous may put their palettes to the test with fertilized duck eggs, fermented scorpion wine, and deep-fried snake dishes, delicacies that are definitely worth a try for all self-proclaimed gourmands out there.
This is merely the tip of the iceberg as the Vietjet Summer campaign is prepared to engage customers with other exciting programmes and in-flight activities in hopes of delivering the ultimate summer holiday experience to its customers. So keep your eyes peeled for further announcements and be sure to log on and make your booking today!