Coral commenced flights to Alanya-Gazipasa Airport from Moscow-SVO!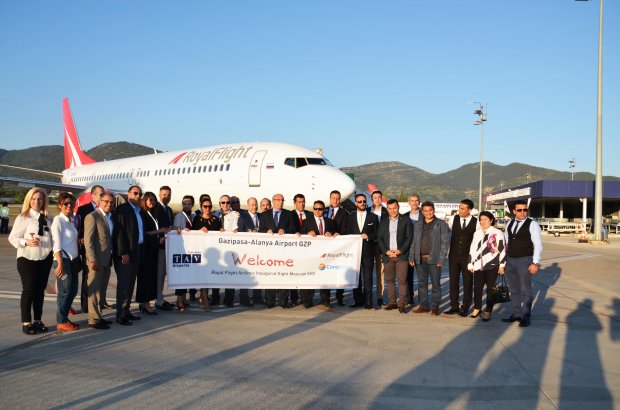 The first charter flights to Alanya-Gazipaşa Airport from Russia commenced. Royal Flight's Boeing 737-800 type aircraft, departing from Moscow with 189 passengers on board, landed safely at Alanya-Gazipaşa Airport.
ODEON Tours Ground Handling Services Acting General Manager in Turkey Ozan Somaklar stated: "As of today, daily flights will be launched from Moscow and 1300 passengers per week will be landing at Gazipaşa Airport for a month. We expect this number to be doubled to 2600 seats after we double the number of flights. We will also start to launch flights from St. Petersburg as from May 27th; so ODEON Tours will be welcoming 3 flights of Royal Flight per week at Gazipaşa Airport. All in all, our goal is to host and send off 55,000 passengers here in Gazipaşa thanks to the operations which will continue till October".