TAV Airports' nine months net profit is EUR 206M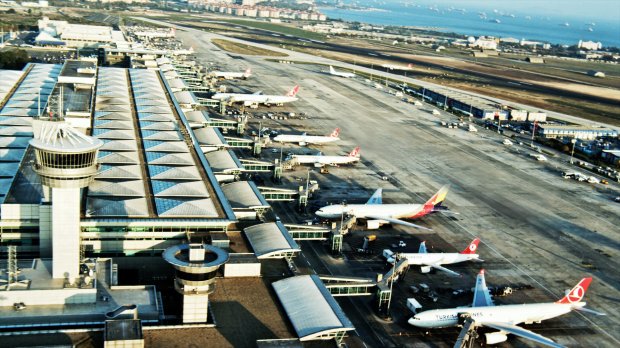 TAV Airports Holding (BIST: TAVHL, "TAV"), Turkey's global brand in airport operations, increased passengers 36% and served 118 million passengers. The company increased net profit 25% and reached EUR 206 million.
TAV Airports Holding Executive Board Member & CEO Sani Sener stated "TAV is Turkey's global brand in airport sector. Under this brand name, we operate a portfolio of 15 airports in seven countries. In addition to these airports, our service companies operate in 63 other airports in a total of 20 countries. Excluding Turkey, our service companies are in 19 countries and 40 airports.
We provide leadership and best in class execution in airport management, financing, investing and design all over the world and provide infrastructure solutions to more than one hundred million people each year. The global brand that we have created in a short amount of time is just another reflection of the great potential and dynamism of Turkey.
In 2018 May, we added the fifteenth airport to our portfolio by purchasing a 50% stake in the company operating Antalya Airport for EUR360 million. Antalya Airport is Turkey's second largest airport in terms of international passengers that served 26 million passengers in 2017. In the first nine months of 2018, international passengers served in Antalya airport regıstered a 27% year on year growth. Given that it is Turkey's top holiday destination, Antalya offers an excellent growth potential for TAV Airports.
2018 is a year of records for most of the airports that we operate which are at all-time highs in international passenger numbers. Tunisia grew 50%, Georgia 21% and Macedonia grew 18% in total passenger numbers. While our ex-Antalya Turkish portfolio passenger traffic grew at 10%, the international airports grew at 15%.
In the first nine months of 2018, we achieved 36% surge in our passenger numbers. Even excluding the inorganic contribution from Antalya Airport, we achieved a 11% passenger growth (like-for-like growth). We have crowned the record passenger numbers with all time high financial results for the first nine months of 2018. Our revenue increased 6% and reached EUR 902 million. Our EBITDA increased 23% and reached EUR 485 million. Despite the sharp depreciation of Turkish Lira in the third quarter, the nine months net profit of EUR 206 million with a 25% growth is well within our guidance of significant double digit growth.
We reaffirm our guidance for full year of more than 30 percent growth in total TAV passengers, 8 to 10 percent growth in Istanbul Ataturk Airport international passengers, 11 to 13 percent growth in Istanbul Ataturk Airport international O&D passengers, as well as 14 to 16 percent growth in EBITDA and significant double digit net profit growth; subject to our traffic and FX assumptions, with the inclusion of Antalya Airport since May 2018.
Our ground handling companies Havas and TGS will be clear beneficiaries of the growth that the New Istanbul Airport will provide in Turkish aviation sector, as we agreed with our partner Turkish Airlines to extend our partnership in TGS for 15 more years. TAV Operation Services, BTA and TAV Technologies are all transforming into global companies in their own respective fields and they enlarge their portfolio to new airports. As the third pillar of our company's growth strategy, the service companies now comprise 36% of our combined revenue.
Turkey's global brand in airport operations owes its success to our employees, our shareholders and all our business partners. I wholeheartedly thank all of them for their efforts and trust in building TAV Airports".