TAV's five airports are among the best in the world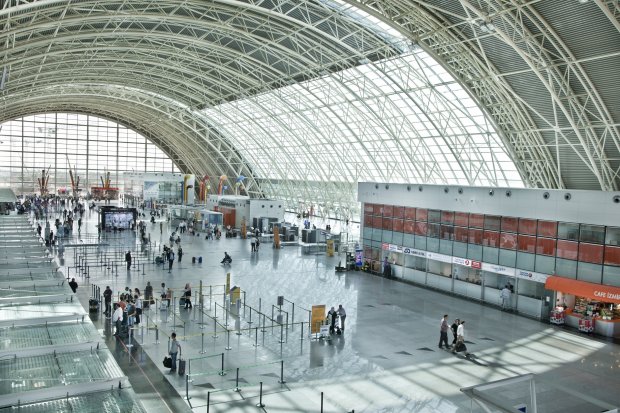 Izmir Adnan Menderes, Ankara Esenboga, Medina, Tbilisi and Skopje airports received the prestigious Airport Service Quality award in their respective categories.
Operated by TAV Airports, a member of the Group ADP, Izmir Adnan Menderes and Skopje airports are named "Best Airport" in their own categories of the Airport Service Quality (ASQ) program.
The two airports, along with Ankara Esenboğa, Tbilisi and Medina airports, are awarded in the "Hygiene" category added during the pandemic.
The awards, determined by passenger reviews conducted by ACI World, will be presented to the owners at a ceremony in Krakow on 13-15 September 2022.
TAV Airports Chief Operating Officer Kürşad Koçak, "As TAV, we handled a total of 52 million passengers in 2021 at 15 airports we operate in eight different countries. We strive to provide the best travel experience by closely monitoring the needs and expectations of our passengers in each country where we operate. During the pandemic, we fully implemented all measures for the safety of our staff and passengers. Our passenger traffic started to recover when travel restrictions were lifted in the middle of last year. During this time, we continued our efforts to provide a comfortable travel experience without compromising safety. We are very pleased to receive these awards, which are based directly on passenger reviews."
Director General of ACI World Luis Felipe de Oliveira said, "I congratulate TAV Airports on their success in the Airport Service Quality Awards which represent the highest possible recognition for airport operators around the world and recognize excellence in customer experience. Customers have spoken and recognized the successful efforts of the TAV Airports team in providing a superior customer experience under very trying circumstances during the pandemic."
ACI World's globally recognized Airport Service Quality (ASQ) program provides ACI member airports with tools and expertise to measure and improve passenger satisfaction, business performance, and airport service quality.
The program conducted 670,000 surveys annually at more than 400 airports in 95 countries prior to the pandemic.