Aarhus awarded #2 best place in Europe by top world travel authority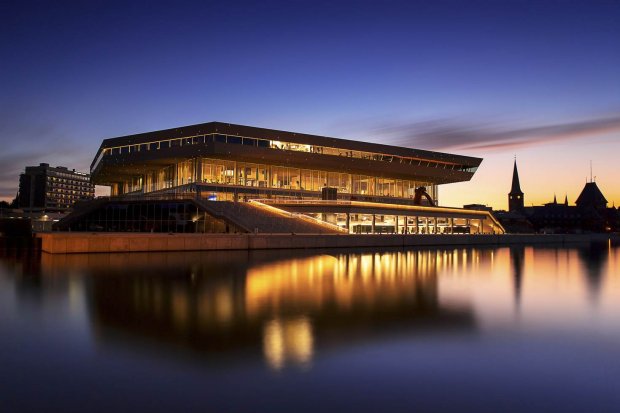 Aarhus beats Venice to 2nd top spot: where to be and where to be seen in Europe, ahead of being 2017 European Capital of Culture (by Lonely Planet)
Aarhus soars in at NUMBER TWO best place in Europe to be and be seen, as a city of "cool cat" neighbourhoods and world-class hip 'n happening events. According to literary travel authority Lonely Planet, Aarhus hits the mark as super-cool and trendy for 2016, as gastronomically setting the pace, event-rich and wonderfully diverse. In the coming months Aarhus plays host to one of the world's best classic car races, Aarhus Pride, the "Midnight Shopping" and International Festival and will also stage Elton John and AC/DC among global superstars, music, opera and other sensationally scandi-chic things to do!
European Capital of Culture #Aarhus2017
http://www.lonelyplanet.com/best-in-europe
Lonely Planet says:
"Step aside, Copenhagen. You're not the only Danish city boasting cool-cat neighbourhoods, head-turning architecture and culinary wizardry. Aarhus is fast gaining fans – and accolades, too. In 2017 its titles include European Capital of Culture and European Region of Gastronomy – visit now to stay ahead of the curve.
Aarhus' harbourfront is showing off fabulous new public spaces like Dokk1 (home to Scandinavia's largest library), as well as show-stopping developments such as the photogenic Iceberg. Big-name museums ARoS and the newly re-housed Moesgaard captivate with daring design, plus quirks like a rainbow-hued rooftop walkway and a millennia-old 'bog body'. Calendar-worthy events range from Viking moots to music festivals, and local produce is getting everyone excited. Book a table at the restaurants awarded Michelin stars in 2015, when the food-lovers' bible finally began scouting beyond the Scandi capitals. It's a trend well worth following"
Carolyn Bain Lonely Planet Writer
Aarhus has long laboured in the shadow cast by Copenhagen, but transformation is afoot in Denmark's second-largest city. This Viking-founded hub on the Jutland peninsula is staking a claim for visitor attention, and building a reputation as an emerging European destination for city-breakers, festival-goers, art and food fans, and those looking beyond the capital-city conga.
It's been accruing some weighty accolades to shore up its appeal, too: in 2017 the spotlight shines upon Aarhus as a European Capital of Culture and a European Region of Gastronomy. Check out what makes this compact, affable city tick, and why you should contemplate a visit.