High performing June concludes strong first half 2016 growth for Aarhus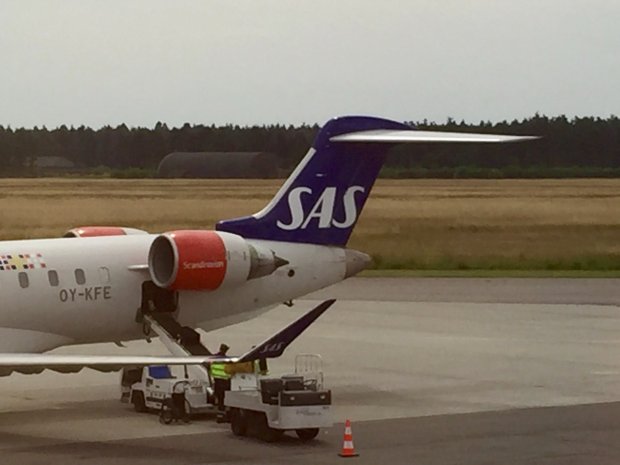 Significant climb in international passengers and a fresh new look for customers
2016 has continued to bring strong growth to Aarhus Airport with the 8th successive month of double-digit international passenger growth at the airport – gateway to Denmark's 2nd and Scandinavia's 5th largest metropolitan area. Following a trend of continued passenger volume improvement on international routes since November 2015, there has been positive growth across Nordic and European services with the introduction of up to twice-daily flights between Aarhus and Stockholm's Arlanda Airport, as well as the launch of direct scheduled flights to Palma de Mallorca in June.
Total international traffic at Aarhus climbed by 26% in June, year-on-year, by 22% year-to-date at the end of the first half and 30% on international scheduled passenger numbers. As well as Sweden and Palma, the airport noted strength on existing international services to Norway, the UK and charter services to Portugal, Spain and Cyprus. Year-to-date passenger numbers on schedules between Aarhus and Oslo for example climbed 8.5% and double-daily services to Stockholm's Bromma Airport turned-in the route's best traffic perfomance for the month of June. The airport has also been seeing significant growth on interline connecting passenger O&D traffic with a significant number using connections to reach cities such as Helsinki, Bergen, Warsaw, Stavanger, Zurich, Vienna, Brussels and Trondheim, Manchester in the UK, as well as several cities across Germany; Denmark's closest neighbour. In some cases connecting traffic is up by 50% or more, year on year.
Aarhus is a fast-growing and major source of industrial and commercial trade worldwide; Denmark was recently flagged as the world's 6th most competitive economy and Aarhus is home to 5 companies each in the global top 3 by business sector, in markets such as wind energy and technology, food and agriculture, fashion and textiles, industrial technology, design and IT. It is also home to Scandinavia's largest university. The airport has seen it's most sustained upward trend in connecting O&D passengers to long-haul points including Chicago and San Francisco in North America, to Beijing, Shanghai and Tokyo in Asia.
Domestic passenger numbers at Aarhus were also trending positively as the first half of 2016 concluded; the most recent quarter recording growth of 5% increase in domestic traffic year-on-year. The airport also revealed a fresh new look to customers during June, with a new glass façade to the terminal, flooding the "calmingly Scandinavian" check-in area and public spaces with natural light, but also air-side enhancements including new unisex" washroom plazas" and improved boarding gate areas. Aarhus also features an air-side garden offering indoor-outdoor space and "fresh air" for all departing passengers. Customer experience improvements will continue throughout 2016 and beyond.