STRONG SUMMER OF GROWTH AT AARHUS TRIGGERS NEW SPANISH ROUTE FOR 2017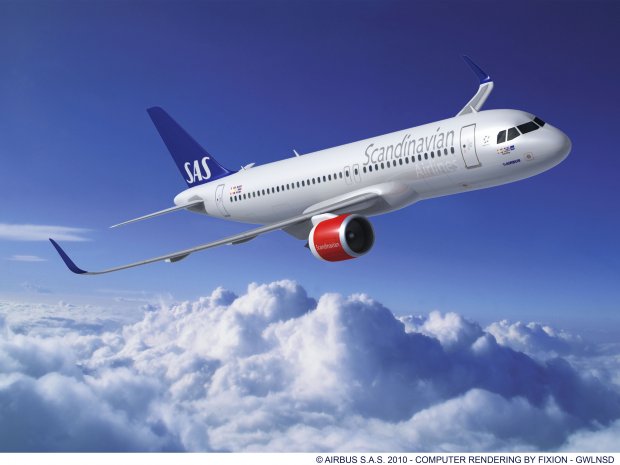 SAS WILL OPEN FIRST MAINLAND SPAIN DESTINATION FROM AARHUS NEXT SUMMER
Aarhus Airport welcomed the news today by its largest airline customer – Scandinavian Airlines – that it will open new weekly scheduled flights to Malaga on Spain's Costa del Sol in the Summer 2017 season. The news follows continued strong international passenger growth throughout 2016 from Denmark's second city, where overseas flight customer numbers grew +29% in September; the 3rd highest increase in 2016 to-date, in a year which has seen international boardings climb by up to +45% monthly, year on year.
The SAS announcement follows introduction of double-daily scheduled services to Stockholm's Arlanda Airport in late 2015 using ATR72 aircraft, while to other destinations Aarhus Airport noted significant and sustained increase in passengers on its daily London service as well as on twice-daily services to points in both Norway and Sweden by British Airways operator SUN-AIR. "We expect to see continual increase in international custom going forward", commented David Surley – Aarhus Airport's Head of Airline Relations, "as well as direct traffic, we have seen a sharp and sustained uplift in customers transferring at Copenhagen, Arlanda and Oslo to onward destinations. The USA and Canada have been seemingly strong, also Asia and closer to home; connecting traffic to Iceland, to points in Norway, central and eastern Europe. Aarhus also benefits from many meaningful codeshare relationships with our key carriers and this summer the Airport has been completing excellent terminal enhancements. We look quite different!"
Today's news confirms that Malaga Costa del Sol will receive weekly service by SAS direct from Aarhus commencing 25 June, every Sunday through July and into August. Flights will be operated by the airline's brand new Airbus A320neo aircraft and take 3 hours 45 minutes in each direction, with departures scheduled to leave Aarhus at 1530 and arrive from Malaga at 1415, which the Airport believes will be particularly popular with families who prefer to fly at weekends. The Costa del Sol is a popular vacation as well as second home location for Scandinavians – Aarhus is Denmark's second largest city and with population growth well over 5% per annum – is one of the Nordic region's fastest growing markets. "In all, the Greater Aarhus area is home to almost 1.4 million people", added Surley, "and Malaga is one of the sunshine destinations we feel is perfect for SAS to grow, nurture and develop. The airline is very popular here. The wider metropolitan area is actually Scandinavia's 5th largest – and growing – while the city is buzzing with corporate growth, new innovative business sectors, high population expansion and is Europe's Capital of Culture in 2017. There's a lot going on. The disposable income and employment levels are high, so naturally growth in travel propensity is positive too".
"During next summer, SAS' customers in Jutland will have a new summer route direct from Aarhus to Malaga; we know that our frequent travelers also prefer us when traveling on holiday, therefore we have in recent years successfully strengthened the SAS offer to popular holiday destinations and now we continue, adjusting our route network to follow our customers' demands, wishes and adventure", said Lars Sandahl Sørensen, COO of Scandinavian Airlines.
With the addition of Malaga Costa del Sol, Aarhus Airport will also host direct service to Mallorca and Cyprus for Summer '17, operated by Danish leisure carrier DAT and this winter there will be weekly service to both the Canary Islands and Madeira by weekly flights to Tenerife and Funchal.