SAS expands new network again at Aarhus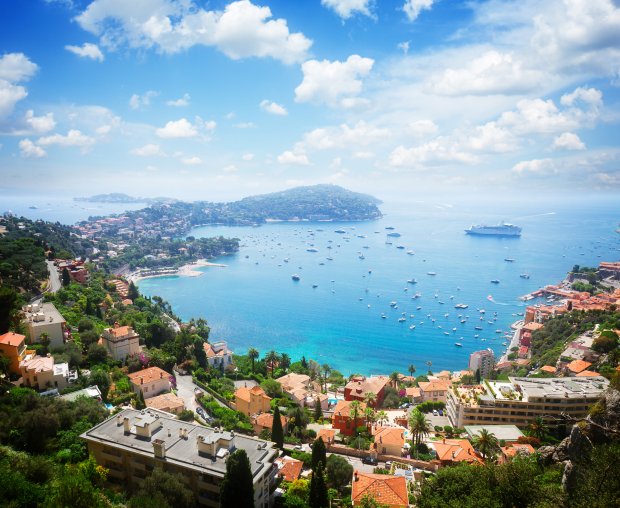 Nice Côte d'Azur will be first destination in France
Hot on the heels of its year as European Capital of Culture, Denmark's "City of Smiles" welcomed the announcement by SAS of another new route for 2018, even before the already confirmed six new routes commence in March and April. Nice Côte d'Azur will be Scandinavian Airlines' first destination in France from its Aarhus base, with flights commencing on 14th April.
Nice flights will be operated weekly by CRJ-900 aircraft taking just 2 hours 20 min and offering 90 seats each way, while in mid-summer there'll be slightly more capacity, using 100-seat CRJ-1000 aircraft. Aarhus becomes the sixth SAS point in Scandinavia to offer direct service to Nice, which is a popular holiday destination for Nordic travellers and convenient riviera gateway for the many Danes with vacation homes in the South of France.
"Not many places attract more vacation home-owner interest than the French Riviera", said David Surley – Aarhus Airport's head of airline relations. "Many Danes have invested in a French get-away spot for which Nice is the most suitable gateway, convenient to all of the Côte d'Azur, Alpes-Maritimes and the Provence region. Nice itself is a major tourism draw, along with Cannes, St Tropez, glittering Monaco and even nearby north-western Italy".
Nice becomes the eighth SAS destination from Aarhus, having announced an international base at the city in late 2017 and a new network spanning seven countries. Domestic shuttle flights serving Copenhagen will increase 20% to as many as 20 daily flights between the two cities, while newly based CRJ-900 jets will offer a daily link between Aarhus and Munich, with Stockholm Arlanda and twice-daily with Oslo, beginning April. New A320-operated services will fly up to twice-weekly between Aarhus and Palma all summer and to Malaga all year-round, from March. A twice-weekly link with Split in Croatia is also new for 2018 and Nice Côte d'Azur is the latest addition.
"Eight destinations and seven countries is a significant investment by Scandinavia's best known airline", said Surley, "this is not insignificant; in all during 2018 we are now envisaging around 72% increase in total weekly capacity and 130% increase in international seats, on an average week at Aarhus. The growth in destinations and choice is absolutely fantastic and cements SAS position as market leader in Scandinavia's fifth largest metropolitan area. It's great for Aarhus business and leisure travellers alike with all these new direct routes and superb connectivity via four Star Alliance hubs".
The French market to Aarhus has grown by 5% in the last year according to VisitDenmark and up to 28% in recent months. The Airport commented, "France itself is a developing opportunity for Aarhus - which is Scandinavia's fastest growing tourism economy - it is currently the 7th largest inbound European market, behind Italy, but it's one we aim to tap into more and more. This first French route with SAS is a particularly welcome start".