Aarhus welcomes German link with easyJet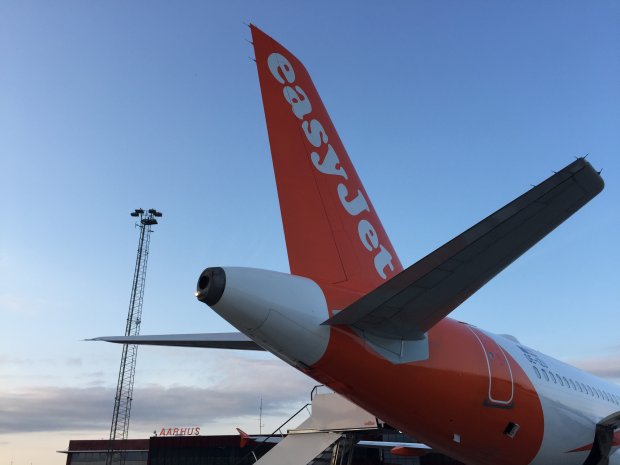 Addition of Berlin flights brings more low-cost capacity
Aarhus Airport welcomed news by easyJet this week that the airline will bridge the German market with mainland Denmark, opening flights between Aarhus and Berlin's Tegel Airport, taking-off as early as 30th March.
Welcoming the airline's announcement, Aarhus Airport's head of airline relations – David Surley, celebrated saying, "easyJet is developing a good customer affinity here in Aarhus on the back of its London Gatwick operations, so the return of a direct Berlin connection due to pre-existing market popularity is very welcome news. Germany is one of the largest inbound markets to Denmark and being a fairly short flight from here, Berlin is one of the most convenient European capital cities to reach for weekend and leisure breaks, as well as for business visits given that both Aarhus and Berlin are top conference destinations and German business visits northward to this region are certainly on the increase."
easyJet service between Berlin Tegel and Aarhus will operate by Airbus A320 aircraft with 180 seats, twice-weekly on Monday and Friday. The flight time is just one hour. The new service will generate around 3,000 monthly seats between the two cities and with the new timetable active from 30th March, the route creates a solid further increase in 2020's anticipated traffic at Aarhus – where it is the airport's seventh new route of the year.
"We are very pleased to integrate Aarhus into our Berlin Tegel route network with this new direct connection, it means we can continue to offer our customers an attractive city-break destination offer in Scandinavia and where we are continuously expanding our commitment to support leisure and business trips between Denmark and Germany. We're providing passengers with a greater range of destinations, all with low fares and great service", commented William Vet, Country Manager for Scandinavia at easyJet
Recent upgrade projects at Aarhus have seen radical enhacements in the customer proposition and airport amenities including an all-new upper level departure lounge, three new restaurant and café areas, completely remodelled check-in, security and baggage hall areas, while the airport has cofnirmed other upcoming initiatives ahead on its dynamic overhaul including expanded car parking zones and a hotel. In late 2019 the airport warmly accepted the accolade of being ERA Airport of the Year, as awarded by Europe's leading regional airlines at their 2019 General Assembly for commercial growth and turnaround. 2020 has started with positive growth for the airport and amid a challenging European market place, Aarhus anticipates further strong growth in the year with new scheduled services not only to Berlin, but also twice-weekly to Zadar (Ryanair/Lauda), to Alicante and Chania (SAS) and to Rhodes in Greece, Varna in Bulgaria and the Scandinavian island of Bornholm, as well as a significant expansion in SAS-operated capacity to the Mediterranean.
Greater Aarhus metropolitan area is home to over 1.38 million people, Denmark's largest commercial port, one of the world's largest hospitals, Scandinavia's largest university student population, plus multiple global corporate headquarters of sector-leading companies including Vestas Wind Systems, Arla Foods, Grundfos and Aarhus University. The fifth largest metropolitan area in the Nordic region, Aarhus is also its fastest growing tourism economy by total overnight stays and ranks 72nd in the world among international conference locations (ICCA 2018)