Aarhus welcomes Lufthansa Group with Air Dolomiti's Nordic debut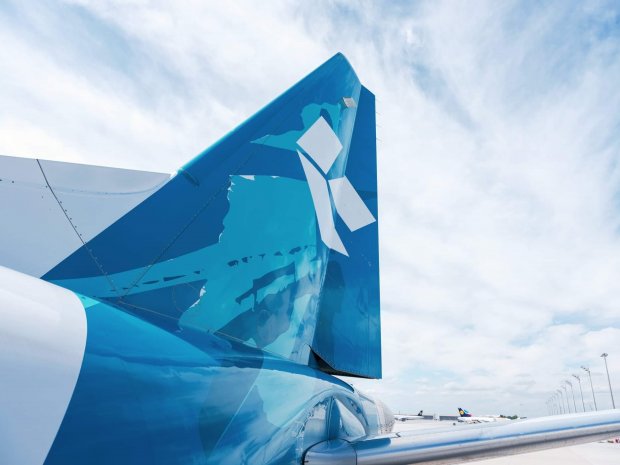 New Munich hub-feeder service takes-off in March
Six weekly departures to Munich from Aarhus Airport will take flight in 2021. Regional airline Air Dolomiti, owned by Lufthansa Group, will fly directly to the award-winning German hub starting March 29th.
Scandinavia's fifth largest market will see a brand new Bavarian link to central Europe as a new route between Aarhus and Munich takes-off from 29 March 2021. The Italian airline, Air Dolomiti, in collaboration with parent company Lufthansa, will commence with three-weekly return flights on Monday, Thursday and Sunday from the spring and Munich will be on the departure board at Aarhus on six days out of seven by June - a direct connection with Munich every day except Saturday flying all year round. The route intends to meet the needs of both business and leisure travelers, where Munich Airport is considered an epicenter of European and worldwide connections.
"Munich is an important destination for Aarhus Airport. There is significant business traffic between southern German and mainland Danish companies, which we can service at a high level with six weekly departures. At the same time, travelers get direct access to Lufthansa's extraordinary Munich route network, which counts over 100 international destinations worldwide. In addition, Munich is a very attractive city-break destination, which is still relatively undiscovered to many Danes, and will be serviced all year round ", says Peer H. Kristensen, CEO of Aarhus Airport.
The award-winning Italian airline, Air Dolomiti, will fly the route with its state-of-the-art Embraer E-Jets, where the E195 seats 120 passengers and will operate under both Air Dolomiti and Lufthansa flight numbers. The flight time will be approximately 1 hour and 45 minutes, with northbound service departing Munich at 11:00 most days and at 13:25 from Aarhus to Munich. The Lufthansa-owned airline sees the route as the start of a growth initiative planned despite the corona pandemic situation.
"We are very pleased with the upcoming new link to Aarhus Airport, opening new doors and making our route map more varied. It is a pleasure for us to be able to differentiate our offer, satisfy the needs of new passengers and optimize our services in a wider network by guaranteeing high-frequency direct flights from Aarhus to one of Europe's largest hubs, at Munich. The start-up of this route is an encouraging sign in the midst of a difficult time," says Joerg Eberhart, President and CEO of Air Dolomiti.
The state-of-the-art Munich Airport is the only five-star airport in Europe (rated by travel industry recognised SkyTrax) and is considered one of the world's best airport hubs in terms of efficiency, ease of use, innovative technology and personal service. With this new route to Munich, Aarhus and Jylland residents get direct access to destinations such as Rome, Milan, Barcelona, Madrid, Moscow, Budapest, Geneva, Zurich and Tel Aviv, as well as long-distance destinations such as San Francisco, Montreal, New York, Beijing, Sao Paolo, Johannesburg and Cairo.
The new route is already on sale and bookable via Air Dolomiti's website and at lufthansa.com
Photo: Air Dolomiti