KLM Royal Dutch Airlines adds Aarhus to global network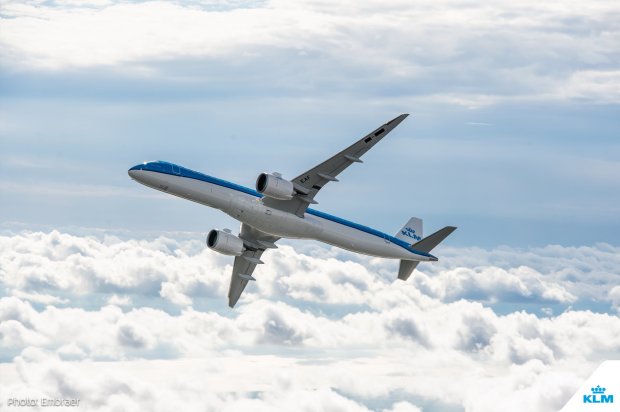 Amsterdam Schiphol will be connected daily from end-October
KLM's announcement of rapid start to service at Aarhus brings one of mainland Denmark's most sought-after routes to the departure board and adds Aarhus to the SkyTeam Alliance network for the very first time. Citing a strong and developing relationship between the giant Dutch hub operator and the airport of Scandinavia's fifth largest metropolitan area, AAR and KLM revealed just one week ago that the airline will commence service at Aarhus already during next month, taking-off on 30th October.
The most desired route of all to land at Aarhus according to airport customer data, where connectivity to the giant hub of Schiphol Airport at Amsterdam is far-reaching, the Dutch airline is the first in the SkyTeam Alliance to add the airport code AAR to its global system. Amsterdam is not only a classic European citybreak and thriving business destination, as a hub-feeder route it will greatly strengthen connections across the world for the fast-growing international economy of Greater Aarhus via Air France KLM Group's vast global network, Aarhus' route development director David Surley confirmed:
"A direct route to Amsterdam is a valuable gift to travellers right across our metropolitan area where it is perhaps somewhat noticeable that KLM and partners have to-date been absent and which the business and leisure travel communities that we work with have unquestionably been crying-out for. We strive to support economic growth in Aarhus and the surrounding area, as the Nordic's fifth largest market we are of course beyond pleased to have enjoyed such close recent engagement and dialogue with a highly intuitive KLM team throughout the pandemic period, and to have finally landed such a coveted new service", he said. "Attracting new routes is often a lengthy process and in particular, major – or in this close global – new prestige airline customers. It is naturally extremely exciting to have harnessed KLM's attention. Their bringing Aarhus on to the network at truly lightning speed I think emphasizes that the real scale, volume and value potential present around our metropolitan area is so compelling".
The new service will have a significant impact on both outbound and inbound development in Aarhus. KLM sees the start in Aarhus as an opportunity to support two-way tourism and flows between the Netherlands and Denmark and increase overall accessibility. "We can see a strong increase in demand for travel out of Denmark. Danes both search and book travel far more than before the pandemic, and it therefore feels natural to increase capacity in order to be close to even more customers. Denmark is an important market for Northern Europe, and therefore we are happy to be able to add Aarhus to our network", says Anita Wagner Feddersen, who is Sales Director at Air France KLM in Denmark.
The route will be serviced by subsidiary KLM Cityhopper with the company's brand new ultra-modern Embraer E195-E2 jet aircraft, with 132 seats. The E2 is the newest short-haul type in the KLM Group's fleet and has been applauded for its eco-friendly flying credentials. Daily Amsterdam flights take-off on 30 October and will offer via-Schiphol connections to the Group's Paris (CDG), New York (JFK), Atlanta, Detroit, Minneapolis and Boston partner hubs as well as dozens of European and other destinations. The airport reports that passenger data indicates connectivity via Amsterdam to and from the UK, Ireland, Austria, Switzerland, Spain, France and Italy is likely to dominate passenger take-up, as well as to the USA, Canada and South East Asia.
In separate news, Aarhus welcomes Wizz Air as a new carrier this month, initially from the airline's Bucharest base in Romania, and SAS Scandinavian Airlines has re-opened daily direct service to Aarhus from the carrier's Oslo hub in Norway. SAS is also increasing domestic capacity to/from Copenhagen with the upcoming addition of new Embraer E195 flights by SAS Link to existing ATR72 and CRJ-900 operations.