Norwegian reveals Aarhus debut in major Danish expansion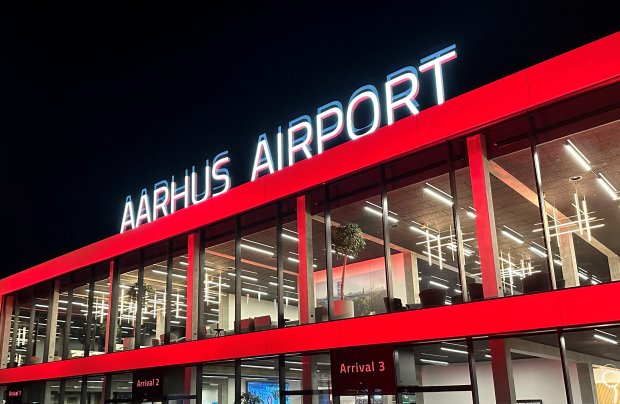 Multiple new routes announced as Aarhus becomes first Danish airport to surpass 2019 traffic total
Aarhus Airport will soon welcome Scandinavia's second largest airline when next year Norwegian opens new routes to a range of Spanish hot-spots
Nordic low-fare airline, Norwegian, will open three new southern European routes from Aarhus in the spring. Alicante touches-down as a brand new destination, while popular Malaga and Palma de Mallorca will also be in the airline's summer 2024 programme. It is the first time ever that Norwegian has operated scheduled flights from Demark's second city - the largest metropolitan area in Scandinavia it is yet to serve. The airline will tap in to the great potential of travelers in the Greater Aarhus area - the Nordics' fifth largest market at over 1.3 million - and putting sun-hungry Danes closer than ever to Norwegian's network. In its debut season at Aarhus, the airline will offer a seat capacity already in excess of 50,000 seats to its Spanish destinations.
"We are very happy that we are now opening our very first routes from Aarhus Airport and can thus welcome a lot of new passengers from Aarhus and the surrounding area on board. Aarhus Airport has achieved impressive growth in recent times, and we know that these three summer destinations are among the favourites - so we are sure they'll be well received", says Magnus Thome Maursund, Chief Commercial Officer at Norwegian.
The airline's iconic red-nosed aircraft and characteristic tail fins featuring well-known Nordic personalities and folk heroes, their extremely fuel-efficient mix of Boeing 737 MAX-8 and 737-800 aircraft will become a regular sight at Aarhus.
"We are naturally excited that Norwegian has chosen to open at Aarhus next summer with several destinations all at one go. Spain is the number one sunshine market for Danes, and Alicante in particular has been high on our wish-list for a very long time with over 40,000 leaking historical passengers per year. There are many around the region who consider the Costa Blanca as a second home, and we can now accommodate them with a fast, frequent direct route", says David Surley - route development and marketing director of Aarhus Airport.
"Norwegian has solid relationships with tour operators too", he continued, "which is important for some Mediterranean markets. It will serve as a strong supplement to our existing routes to Malaga and Palma de Mallorca, where we can see that over 70,000 passengers for these two destinations alone have still been leaking to Copenhagen and Hamburg, both around 4 hours drive-time from Aarhus. There is room for more capacity. Plus, we see very fast growing demand - up to +75% international growth this summer - which is unprecedented. Thus it's a great time for Norwegian to open three destinations as they can join our airline family at a time of traffic growth never before seen in the airport's development".
2023 has recorded a string of record-breaking growth figures at Aarhus Airport. Already in September, the airport overtook the total number of passengers in 2022, and in November the airport's total number of passengers year-to-date exceeded the total of 2019. The first Danish airport to achieve net annual growth versus 2019, Aarhus is currently by far the country's fastest growing.
"We wish Norwegian a long and exciting journey here at Aarhus", added Surley. "The airline is on a very notable expansion path not only in Denmark but Europe-wide. They are a popular brand in Denmark and here in Aarhus, international travel demand has been rising sharply, it's among the strongest growth tracks in northern Europe. We have many exciting markets still un-served that could really fit with their network and we believe this to be an interesting proposition ahead".
Norwegian's Alicante route will take off on 31 March 2024 with two weekly departures. Next is Malaga on 6 April 2024 and Palma de Mallorca from 3 May 2024.