Velana International Airport welcomes the first A350 to Maldives by Qatar Airways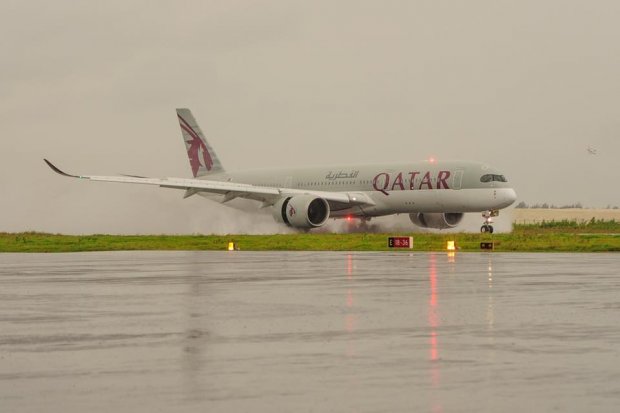 Qatar Airways made history by flying the latest state-of-the-art technology Airbus A350 to Maldives on 31st October 2017. The Airline upgraded its current daily A330 service with the world's newest aircraft A350.
The A350 XWB is designed to offer more space and features a capacity of 283 seats.