Eurowings Discover Begin Flights to Maldives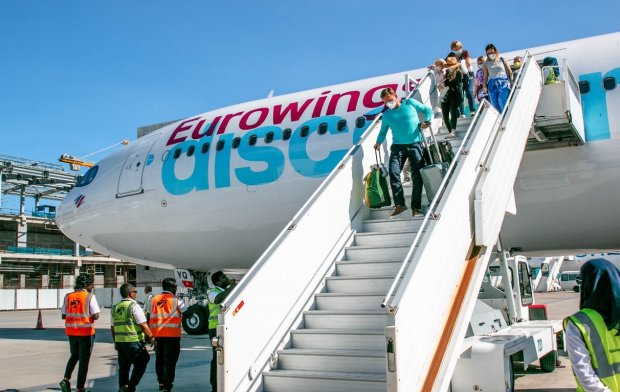 24th April 2022 – Eurowings Discover, the German airline owned by the Lufthansa Group begins its scheduled flights to the Maldives.
Two flights per week is scheduled between Frankfurt and Velana International Airport (VIA) and with this new network VIA will establish connections to western Europe and 14 destinations in Africa, Europe, Latin America, and North America.
Germany is currently the fourth largest source market to Maldives tourism. According to tourism ministry statistics, 47,287 German tourists have visited the Maldives this year alone.
Eurowings Discover is a low cost, long haul tourist carrier, which started its operations in July 2021. Eurowings Discover is the first airline in Germany to receive an unlimited permit under a new aviation law requirement known as partial CAMO (Continuing Airworthiness Management Organization).
The Lufthansa Group's position in the tourism industry has been strengthened with the launch of Eurowings Discover. Founded by Deutsche Lufthansa AG, Eurowings Discover is part of the Eurowings brand.