Emirates Celebrates 35 Years of Flying to the Maldives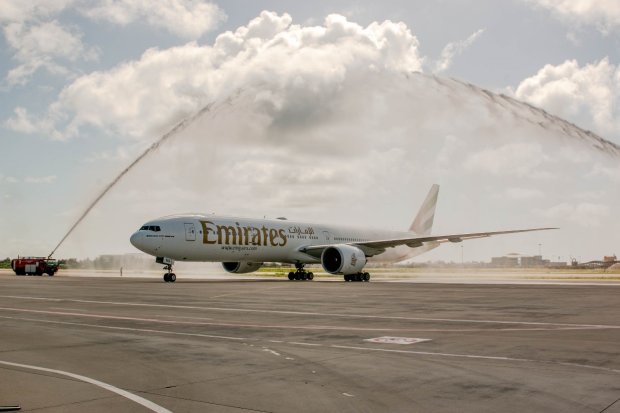 May 27, 2022- Velana International Airport Honored Emirates Airline's 35 years of flying to the Maldives, the sunny side of life. A special water salute was performed to celebrate this event.
Emirates is a major airline that has made a substantial contribution to the Maldives' tourism and trade industries. On May 27, 1987, Emirates Airline commenced operations using a B727 aircraft. Originally, Emirates operated two weekly flights with a total capacity of 189 seats. Currently, Emirates operates five daily flights with a capacity of 360 passengers on the Boeing 777-300ER and carries over 600,000 people and 20,000 tons of cargo to the Maldives annually.
With its global network of more than 160 destinations, Emirates has played a significant role in Maldives through its massive passenger and cargo traffic.