Today, Istanbul Airport Celebrates its First Anniversary!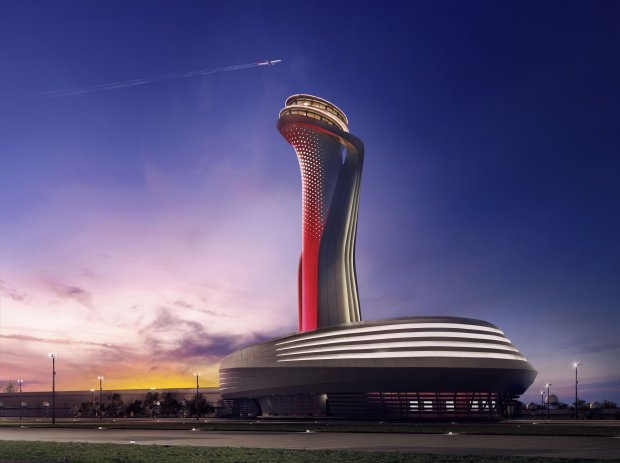 One of the largest projects in Turkey on a global scale, Istanbul Airport has the mission of being a point of attraction not only for Istanbul and our country, but also for our region and the world. It has added tremendous value not only to aviation but also to the construction, logistics, tourism and retail industries.
Istanbul Airport opened to millions of passengers from all over the world with a spectacular ceremony on October 29, 2018, and has made a significant contribution to the Turkish economy since its opening. Having boosted the construction sector during its 42-month construction period, the airport has also provided momentum to the aviation, tourism and retail sectors during its first operating year.
Istanbul Airport is a global asset in the aviation industry!
Following the success of operational processes at Istanbul airport, significant progress has been made towards the goal of becoming a global hub and bringing Turkey into the top league in the aviation sector, presenting an exemplary airport operating model to the world. During this period, Istanbul Airport has come to the fore as the largest hub in the region, "Turkey's gateway to world", thanks to its strategic location between East and West, serving 130 destinations in 60 countries, just three hours away. At Istanbul Airport, which was opened on October 29, 2018 but opened to full capacity on April 6, 2019, 41.088.868 passengers, 256.521 flights, with 28.017.784 baggage and 855.259 tons cargo have moved.
Yotel, the world's largest terminal hotel, is located in Istanbul Airport. Yotel provides quality accommodation, and is the hotel of choice for American, British and Russian passengers. Hosting 55,000 guests to date, YOTEL has achieved a 100% occupancy rate.
Over 5.000 members have used the iGA Pass Loyalty Program
Istanbul Airport aims to make time spent at the airport a unique experience. The iGA PASS passenger program currently serves over 5,000 members. 146 thousand people have used the iGA Lounge to date. iGA PASS has also completed a successful year by offering Meet & Greet services to more than 17,000 guests. On the airport floor, passengers over 65 years of age or who are pregnant or have young families with babies under 2 years old can use the buggy service free of charge.
Explore iGA - Istanbul airport via the YouTube video below:
https://www.youtube.com/watch?v=jAH3mvg4vrs&feature=youtu.be