Milan Linate city airport wins Europe's Best Airport Award 2023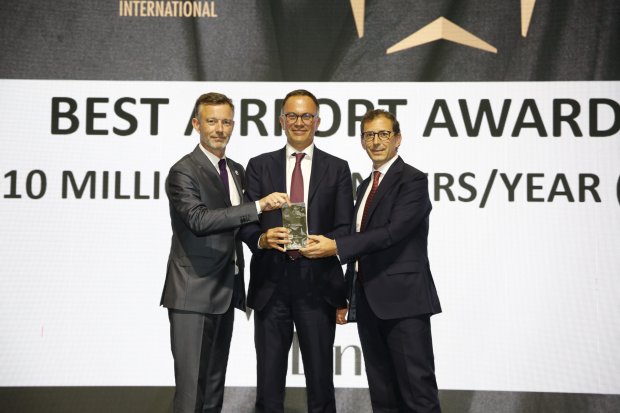 Milan's Linate city airport has been awarded Europe's Best Airport Award 2023 under the category of 5 -10 million passengers by Airport Council International (ACI), which represents 500 airports across 55 European countries.
The airport has received recognition for its ongoing activities concerning sustainability and the decarbonization of the aviation industry, as well as for its cutting-edge technology.
Over the years it has been investing in sustainable aviation fuel (SAF) and hydrogen, which contributed to making it reach level 4+ of the Airport Carbon Accreditation. These continuous efforts translate into a commitment to achieve net zero emissions by 2030, twenty years earlier compared to the goal set for the European airport sector. Moreover, it has been working to become accessible by public transportation through the newest metro line connecting it directly to the city centre in only 14 minutes.
Linate city airport has also invested in innovative technology at the service of passengers. This includes the most recent security checkpoint technology, such as Faceboarding and EDS-CB (Explosives Detection Systems), the latter allows travellers to go through security checks without having to separate liquids and electronic devices from their carry-on luggage. As a result, queues are significantly shortened and customer experience is enhanced, while still ensuring high security standards.
The jury of ACI Europe Best Airport Awards 2023 was composed of authoritative representatives of the European Commission, Aviation Advocacy, Flight Global, International Airport Review, International Transport Forum, SESAR 3Joint Undertaking and ECAC-European Civil Aviation Conference. The awards were presented to the winning airports during the Gala Dinner of the ACI EUROPE/World Annual General Assembly, Conference and Exhibition 2023, which was held on June 27th in Barcelona.