A special year for Eindhoven Airport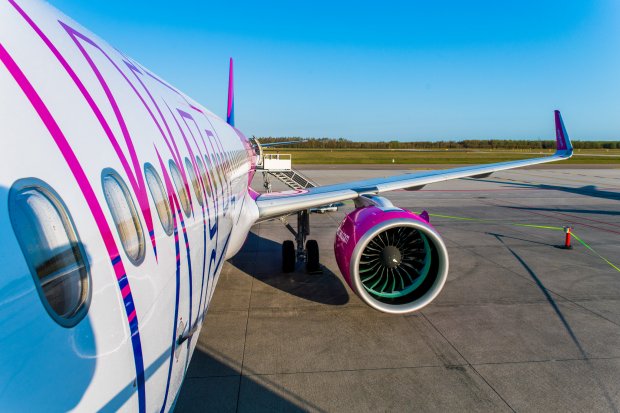 2019 is indeed a special year for Eindhoven Airport
After a very busy and a record breaking 2018, Eindhoven Airport continues with its qualitative growth path, working on introducing new destinations and new airlines, and at the same time introducing new and extensive services to its surroundings and customers.
Year 2019 will be the year with the most new airlines serving Eindhoven Airport. As a result, Eindhoven Airport expects reaching more than 6.5 Million passengers with approximately 41.500 flight movements. Pobeda Airlines, Pegasus Airlines, Sun Express, Freebird and Laudamotion are 5 new airlines serving Eindhoven Airport (Laudamotion starts from W19), comparing to summer 2018. The number of destinations from Eindhoven Airport is getting close to 90 different destinations, most of them being served all year round, which shows that the Eindhoven market is stable with a long-term development prospect. It is also important to note that Wizz Air and Pegasus are operating with the new NEO aircrafts (Wizz Air with A321NEO and Pegasus with A320NEO).
According to ACI's (Airport Council International) Q1 report, Eindhoven Airport showed growth of 3.6%, welcoming 1.282.971 passengers with an average Seat Load Factor of 85.8% in the first Quarter of this year. Top 3 routes in Q1 were London, Budapest and Malaga. Looking at March alone, the airport in the south of the Netherlands showed an even stronger growth than the full Quarter (7.5%), making it the busiest March ever in the history of the airport
Without no doubt, 2019 will be a special year for Eindhoven Airport, not only on its own passenger and airline side, but also as the Netherlands is reaching its final stage in the decisision making process on the Dutch aviation policy for 2020 – 2030. This policy is to be expected to be announced at the end of this year by the Dutch government.