New scanners at Eindhoven Airport: liquids and electronics can remain in hand luggage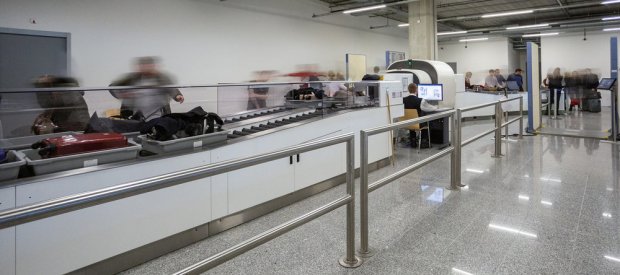 Passengers flying from Eindhoven Airport will soon be able to leave liquids and electronics in their hand luggage.
Eindhoven Airport will replace the x-ray equipment and metal detection gates of the security lanes this year with advanced CT scanners (for hand luggage) and security scanners (for passengers). All security lanes will have these advanced scanners in mid-December. As a result, the security process for passengers and security staff will soon be faster and more enjoyable. The CT machines have much more options than the current x-rays. With the new equipment, a much more detailed view (360 degree image) of hand luggage can be made. Another advantage is that Eindhoven Airport will soon have to spend much less plastic bags.
Since December 2018, two of the eight lanes at Eindhoven Airport have been equipped with the new scanners. The other security lanes will be set up during the coming weeks. To be able to do that, adjustments will be made in the security area in the coming weeks. The lanes with the new scanners will replace the current lanes.