Construction officially begins for the new Summa Aviation Services building at Eindhoven Airport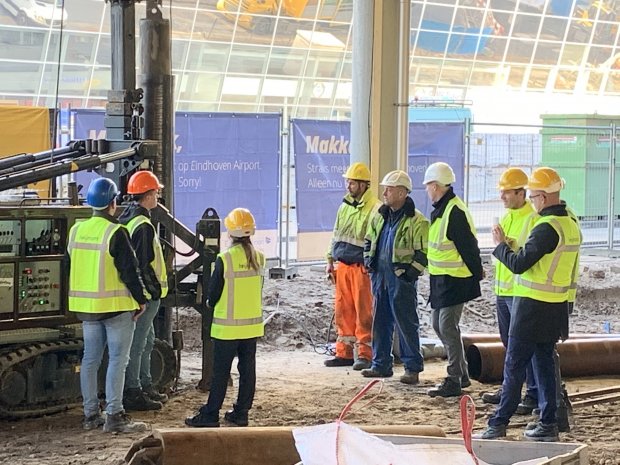 On Monday 2 December, Summa Aviation Services, Heijmans and Eindhoven Airport together with Summa students laid the first pile for the new construction of Summa Aviation Services.
The Summa College is constructing a new building at Eindhoven Airport in parking building P1 (opposite McDonald's). It is scheduled for use in August 2020 (at the start of the 2020-2021 school year).
In his speech during the festive meeting, Eindhoven Airport director Roel Hellemons emphasized the importance of 'practical experience on the spot'. "It appears from a recent Brainport report that it is important to continue investing in training and jobs, certainly also in MBO students." Roel Hellemons also indicated to be happy with the partnership with Summa and the collaboration in which students often move on to a job at Eindhoven Airport. Arno Goedhart, director of Summa Aviation Services, emphasized "the importance of cooperation between education and business."