EIN: Redesigned airport area and worthy entrance to the region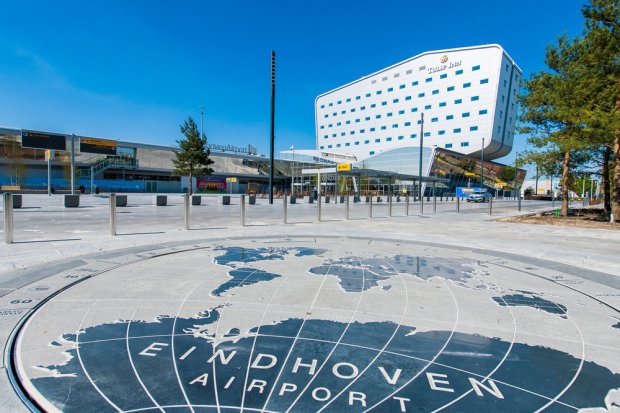 The airport area of ​​Eindhoven Airport has undergone a metamorphosis. 
The airport now has a redesigned, modernly designed forecourt (between terminal and parking building P1) and a pedestrian boulevard. Airport Boulevard connects the terminal to parking building P4. In the redesigned residential area, 'green' has an important place. For example, the area has almost a hundred trees in total. The residential area has been transformed into a pleasant residential area for travelers and visitors. Due to the redesign, the area has a link with the Brainport region. For example, roles are reserved for technology, design and art. Examples of this are the special lighting by light artist Har Hollands, who can hook into themes using remote-controlled software. ' s and the showcases by designer Piet Hein Eek, which will feature changing Van Abbemuseum exhibitions starting this summer. Eindhoven Airport also wants to make the area available for the activation of regional events. This makes the area a stage and a worthy entrance to the region.