Progress 'Smart and sustainable'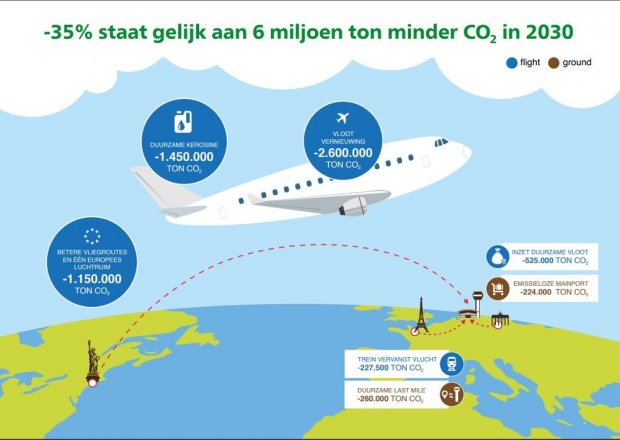 In the past year, the organizations joined the Smart and Sustainable action plan aimed at implementing the action agenda aimed at improving the environmental impact of the aviation sector.
In 2019, the number of travelers at Schiphol Group airports (Amsterdam Airport Schiphol, Eindhoven Airport and Rotterdam The Hague Airport) increased slightly, the number of flight movements remained virtually unchanged and kerosene consumption fell below the level of 2017. Even today , in which the coronavirus has a major impact on the aviation sector, investing in sustainability remains important. Schiphol Group recently launched a trial with sustainable taxiing of aircraft, investments are made in sustainable fuels and progress is being made with research into electric flying.
In this 'state of affairs' you can read what has been done on the various themes in the past period.
About Smart and sustainable action plan
In 2018, twenty leading transport organizations and knowledge institutions joined forces. The twenty organizations believe that a significant reduction in CO2 emissions in aviation is possible, making aviation one of the most sustainable, comfortable and fast modes of transport. The Smart and sustainable action plan has been drawn up, in which a significant contribution is made to making aviation in the Netherlands more sustainable within seven themes. CE Delft assesses the plan as ambitious and concrete and concludes that the formulated goal is achievable.