Rome wins award fro "Airport With The Most New Routes"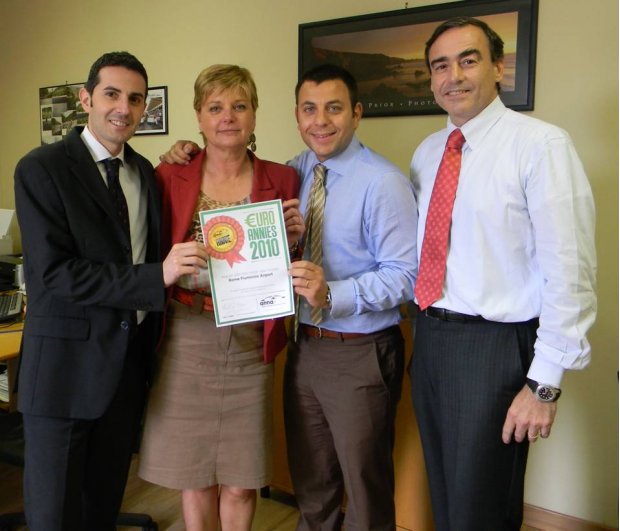 Rome Fiumicino Airport wins anna.aero €URO ANNIE Prize 2010 for "Airport With The Most New Routes"
The Airline and Airport Route News & Analysis website www.anna.aero has awarded Rome Fiumicino Airport the anna.aero €URO ANNIE Prize 2010 "Airport With The Most New Routes" for making a net gain of 24 new routes within a 12-month period.

"The importance of the anna.aero €URO ANNIE Prizes is their basis on science, statistics and evidence rather than merely the opinions of a panel of judges or votes. Indeed, this particular €URO ANNIE Prize involved a fair and open comparison of OAG schedule data for August 2010 and August 2009, so it's a completely transparent way of rewarding airlines and airports that have achieved notable route and traffic-related success during the last year," said anna.aero Editor Ralph Anker, himself a former network planner with easyJet and Go.

Commenting on the award, Raffaele Pasquini, Head of ADR Airport Marketing, said "This is testament to our efforts in building up an always-wider network out of Rome FCO. While the economy is still fragile, we're 100%-focused on assisting airlines in finding out that Rome is the best place to develop and deploy more capacity. Our constant and friendly approach, competitive environment - both in terms of airport charges and liberalised handling services - as well as the amazing draw of the 'Eternal City' are some of the key factors of our success."