Zurich Airport welcomes 5 new tenants to the Circle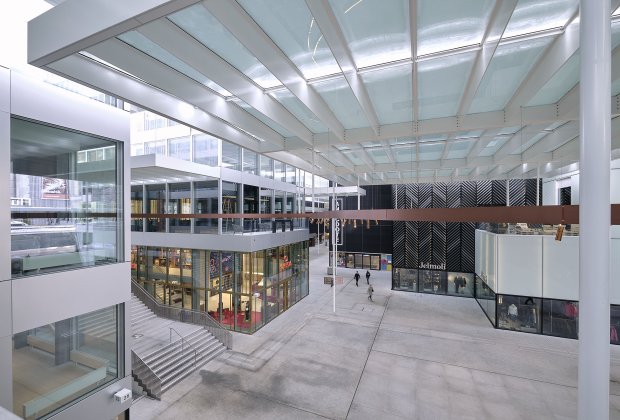 Switzerland's largest building construction site has now turned into a new district at Zurich Airport – the Circle. After a successful opening last November, most of the stores and restaurants are unfortunately closed due to current pandemic situation. We are pleased that interest in the Circle nevertheless remains high and that we can welcome five new tenants to the location.
Showrooms for mobility and furniture
Under the name "the square - new mobility hub by AMAG", the Swiss importer of Volkswagen cars is creating an adventure world on an area of over 600 m2 dedicated to numerous products in the fields of new mobility and technology. In addition to various information events, new cars will be launched and be available for test driving.
Further, Bruno Wickart, the leading full-service designer of work and living spaces in the premium sector, is opening a new showroom on a surface of about 600 m2 this spring. The company is expanding its sites to the Circle.
Natural cosmetics, health care and facility management
The new brand "cermony" is introducing a "Bliss Center" with a broad range of massages, body wraps, facials and other natural cosmetic and health promotion services.
RehaClinic, a well-known Swiss rehabilitation specialist, has opted to transfer the long-standing RehaCenter Zürich Airport to the Circle and to offer an expanded range of its extensive therapy services.
The fith new renter is Vebego, one of the leading service providers of real estate and facility management services in Europe.