Summer timetable at Zurich Airport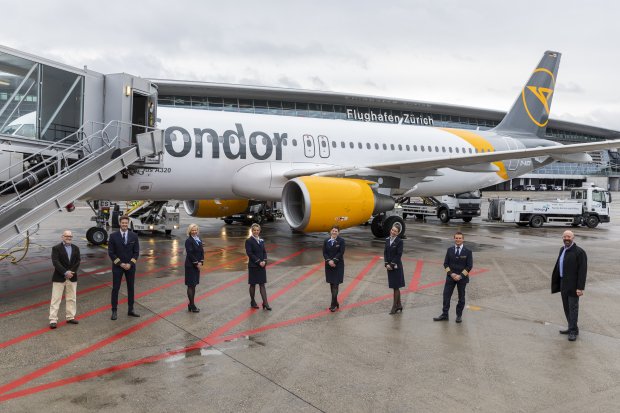 Zurich Airport is proud to welcome Condor, who started its schedule from Zurich the past weekend. The summer timetable will also be enriched with a new Caribbean and two new European destinations.
Condor: new at Zurich Airport
Past Saturday, 27th of March, Condor celebrated its inauguration flight from Zurich Airport. The season starts off with Tenerife, Palma De Mallorca and Las Palmas later in May and July followed by further destinations on the Greek islands, Cyprus, Sardinia and the Baleares will follow.
Edelweiss Air: Montego Bay
Edelweiss Air is extending its existing flight to Punta Cana onward to Jamaica. As of May 2021, Edelweiss Air flies weekly to Montego Bay. The current flight schedule is planned until the end of October.
Swiss: Tallinn and Billund
Our home carrier SWISS is adding two new European destinations to its route map. Starting end of June to Tallinn (Estonia) and beginning of July to Billund (Denmark).