Times Union: Delta's Albany-LaGuardia daily flights to start in January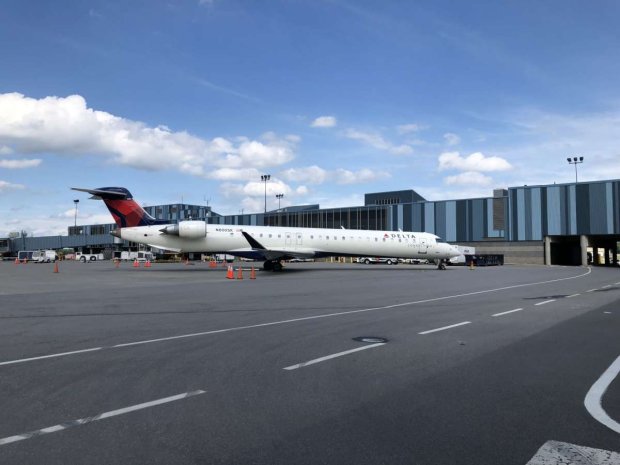 (November 19, 2021) - Delta Air Lines will begin daily service between Albany International Airport and LaGuardia Airport on Jan. 5, with flights on a 70-seat, two-class, CRJ-900 aircraft, airport officials said Friday.
Delta's flights will depart Albany at 12:35 p.m. and 6:05 p.m. Return flights will arrive at Albany at 11:46 a.m. and 5:20 p.m. The evening flight will not operate on Saturdays.
Delta is the largest carrier at New York City's LaGuardia, serving 40 percent of all travelers, Albany airport officials said. The Albany-LaGuardia flights will provide Albany travelers the opportunity to connect directly with 32 Delta destinations.
"Delta Air Lines has recognized and has responded to Upstate New York's expanding business climate and the increased demand for timely connections to New York City," said Philip Calderone, CEO of the Albany County Airport Authority. "Delta's commitment to New Yorkers also includes a $3.9 billion investment in the expansion of LaGuardia's Concourse G and a new arrivals and departures hall that is scheduled to open in the spring of 2022."
The Delta announcement follows the recent decision by Frontier Airlines and American Airlines to launch non-stop service between Albany and Miami.