Airport International Group Welcomes New Airlines to Queen Alia International Airport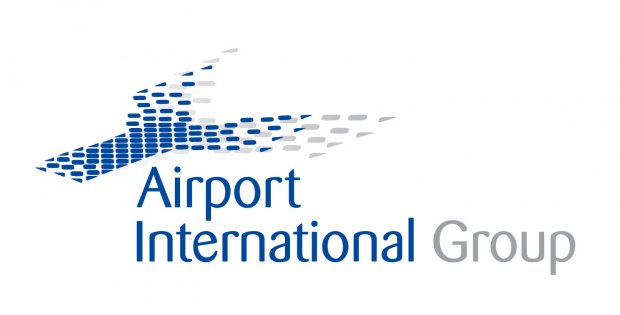 Airport International Group (AIG), a Jordanian company, strategic investor and operator of the Queen Alia International Airport (QAIA), welcomed the arrival of several new flights to QAIA
(Amman-Jordan, June 4, 2009) Airport International Group (AIG), a Jordanian company, strategic investor and operator of the Queen Alia International Airport (QAIA), welcomed the arrival of several new flights to QAIA this week. Within a 48-hour period Royal Jordanian, Wataniya Airways, FlyDubai and Malev Airlines all launched new flights, connecting Amman to Benghazi, Kuwait City, Dubai and Budapest respectively.
Mr. Curtis Grad, Chief Executive Officer of Airport International Group welcomed the new flights, remarking "the launch of four new services in such short succession is truly remarkable especially in these troubled economic times and it is, quite possibly, a record for QAIA."
"The addition of this new capacity demonstrates the strong level of confidence that the market has in the Jordanian aviation sector, responding to the growing attraction of Amman as a transit hub for business and leisure travelers, and desirable tourism destination in its own right. " Mr. Grad added.
In the first 6 months of 2009, no less than eighteen airlines services have been introduced or upgraded at QAIA by a broad array of airlines including Royal Jordanian, Emirates Airlines, Etihad Airways, Austrian Airlines, Middle East Airlines, Air France, Air Arabia, bmi Airways and Turkish Airlines, as well as the three new-comers welcomed earlier in the week; Watanyia, Fly Dubai and Malev.
The rehabilitation and expansion works at QAIA are well underway with the new passenger terminal extending over 85,000 square meters. AIG, under the terms of a 25-year concession agreement with the Hashemite Kingdom of Jordan, is responsible for the operation of the airport, the rehabilitation of existing facilities and the construction of the new terminal.
AIG is a Jordanian company with private shareholding by Abu Dhabi Investment Company (UAE), Noor Financial Investment Company (Kuwait), Edgo Group (Jordan), Joannou & Paraskevaides (Overseas) Limited (Cyprus), J&P-Avax (Greece) and Aéroports de Paris Management (France).