Inverness Airport midnight run the runway 2016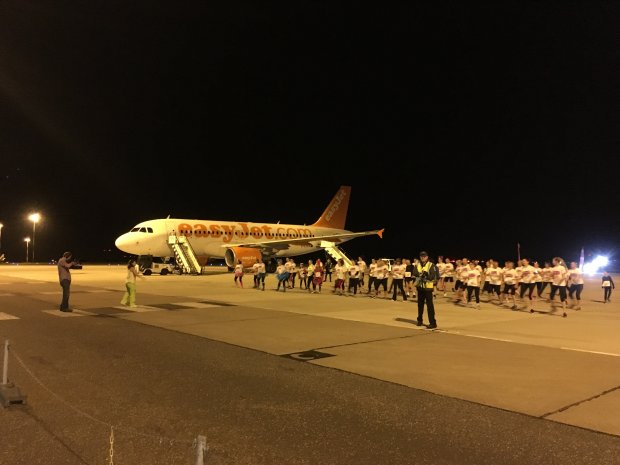 Record number of runners
At midnight on Saturday 27 August, 150 runners and walkers ran the 5K circuit, illuminated by the runway lights but also enjoying a clear view to the Scottish Highland stars - it was magic!
This is the 3rd midnight runway event organised by CLIC Sargent to help raise funds for children and young people with cancer - £17K was the most up to date figure.
There was the upbeat musical welcome and a lively warm up session. T-shirts, medals and a tasty early morning breakfast for the runners and walkers make it a memorable event.
A 15 year old local girl came in first. A 70 year old lady from the USA flew in to specifically do the run (she already has a collection from the USA) and HIAL MD Inglis Lyon ran with his father (who was celebrating his 83rd birthday).
Will you be there next year?