INVERNESS AIRPORT RECORDS RECORD BREAKING PERIOD FOR PASSENGER NUMBERS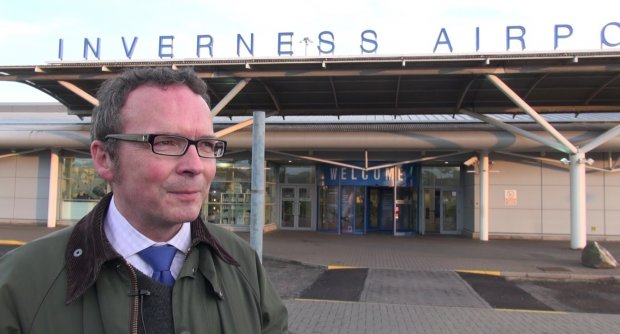 A 23.5% growth in passenger numbers at Inverness Airport
New figures for the financial year to March, 2017, highlight a 23.5% growth in numbers at Inverness Airport.
The Inverness figures reached 829,018 for the financial year, further illustrating the airport's popularity and increasingly important role as a driver for the Highland region and economy. In addition to growth as a result of the airport's Heathrow and Amsterdam Schiphol flights, all major routes from the city welcomed additional passengers.
British Airways and its Oneworld partnership operates the Inverness-Heathrow route, with Dutch operator KLM and its SkyTeam partners operating the flight from Inverness to Amsterdam's Schiphol Airport.
HIAL Managing Director Inglis Lyon said: "Overall, the past year has been one of significant growth in passenger figures across the Highlands & Islands Airports Ltd group, illustrating customer demand for our air services and the improved connectivity they provide for communities.
"Our regional airports continue to play a key role, enhancing and supporting Scotland's economy and offering great choice for leisure and business passengers.
"Our commitment is to continue to invest in our airports, and further develop our customer service as we attract new business and look to build upon the levels of growth witnessed in the last financial year in the future.
"Thanks as ever to all staff from all partners who helped make this a record breaking year."