Lodz Airport: Routes Europe in Lodz postponed till 2022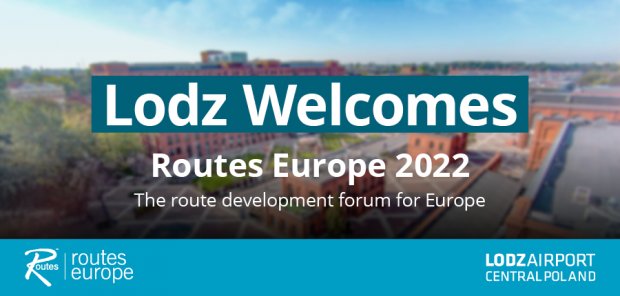 Due to the COVID-19 restrictions all Routes Europe events will be postponed one year.
We announce the Routes Europe in Lodz city in Central Poland will take place in spring 2022. Due to the COVID-19 epidemic situation and restrictions, we were asked to host the event one year later.
Working closely together with the Informa company we would like to inform that due to the present epidemic situation all Routes Europe events are postponed one year. You can read more about it here:
https://www.routesonline.com/events/209/routes-europe-2021/routes-europe-announcement/
We hope that will give us all time to forget our present problems and enjoy a brighter future. We wish you all to stay safe and stay strong during these challenging times. All this storm will pass one day and let us hope in 2022 the aviation market will flourish and prosper again. See you then!
Lodz Airport team