Lodz Airport is back in the air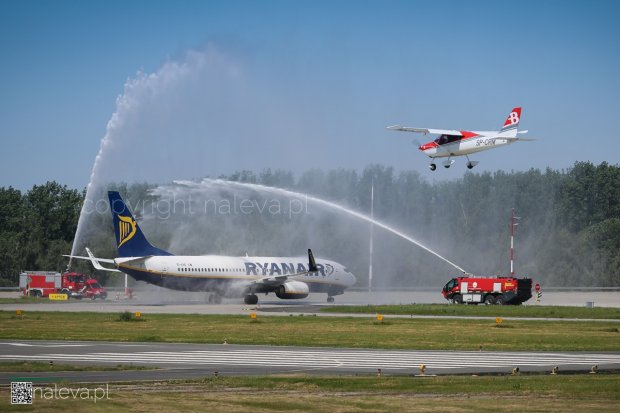 Airplanes are back in Lodz.
Today we welcomed our first flight after lockdown and border closure in Poland. It was Ryanair flight from Dublin made by Boeing 737-800. Those first airplane, crew and passengers were greeted by the water salute at the airport. The flight was full on arrival and half full on departure (there is still obligatory quarantine in Ireland). Lodz Airport is taking off again! We are so happy to welcome airplanes and passengers after the lockdown.
From 1 July all Ryanair flights from Lodz are back in the schedule: to Dublin, London and East Midlands. There is hope that the obligatory self-isolation for 14 days will be lifted in the UK and Ireland soon. This should encourage passengers to travel.
Next week we start our new summer destination Lodz-Varna. Flights to Bulgaria will be operated by Voyage Air every Tuesday on Boeing 737-500 aircraft. We also prepared water salute and a warm welcome for our new carrier on its first visit to Lodz.