Business Run at Lodz Airport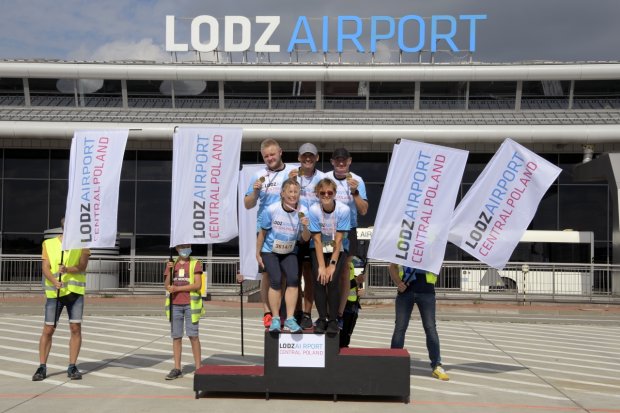 Coverage from the sport even - to cheer you up.
In September 2020 runners from all over the country took part in Poland Business Run 2020. It is a charity event taking place every year to raise money for people with disabilities. It allows different companies to compete in sport. This year, due to the COVID-19 pandemic, Business Run participants were running this four-kilometre challenge alone or in small groups in the place of their choice. They had to register the distance and time of the run in the sports application and send them to the organizers via the Poland Business Run application. 19,000 runners took part in this year's edition in Poland.
The Lodz Airport team also took part in this event. We decided that the best place to organise it is our runway. Since the restrictions concerning COVID-19 were much lighter at that time, we even had a group of fans and supporters during the run cheering and encouraging the runners. We prepared the banners and flags and the ground marshaller was supervising the run giving directions to the participants. The finish line was organised near the Airport Fire Station. The LCJ team proudly representing our airport composed of:
ANNA MIDERA, CEO of Lodz Airport
MONIKA KOTWAS, Head of Human Resources
ARKADIUSZ ISKRA, from Airport Security Service
DARIUSZ SOCHACKI, from Airport Fire Service
ADAM PAWŁOWSKI, from Ground Handling Department
Watch the film to see how they performed: