Lodz Airport: Crowds of Tourists in Łódź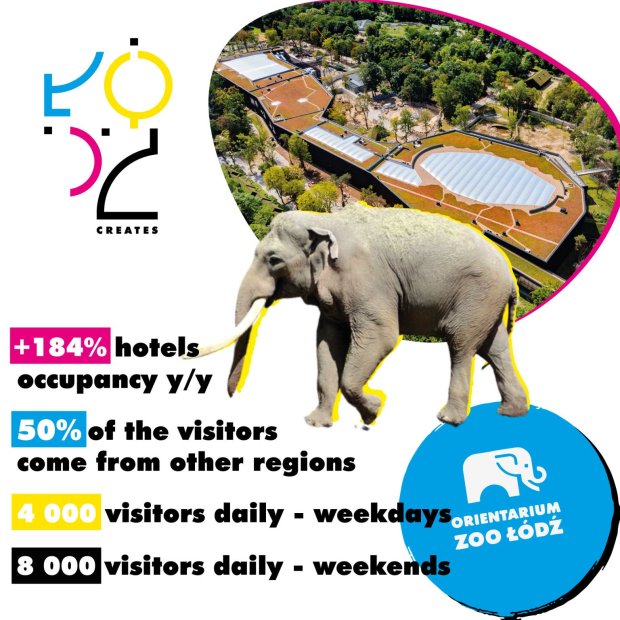 320 000 people have visited Lodz's Orientarium since opening day!
As Lodz's Deputy Major Adam Pustelnik said:
It was a missing element in the architecture of our economy - urban tourism can represent
a driving force in the city development.
Tourism and real estate are two highly different industries, which however correlate with one another. Although 2022 cannot be directly compared to 2021, hoteliers already feel the so-called 'Orientarium effect', which is reflected in the increased occupancy rate.
Right now, in Lodz, we observe a significant increase in hotel occupancy (year to year) +184%
Łódź Orientarium can boast a number of visitors this summer - about 36K people weekly! More than 50% of Orientarium's visitors come from other Polish and abroad regions.

Last week in Lodz has been opened a new fantastic space - the Square of the Great Orchestra of Christmas Charity (Fundacja Wielka Orkiestra Świątecznej Pomocy), where among the new green islands stands a silver, mirror heart. It is a perfect example of combining climate action and art.