Lodz Airport: Wizz Air is coming back to Łódź!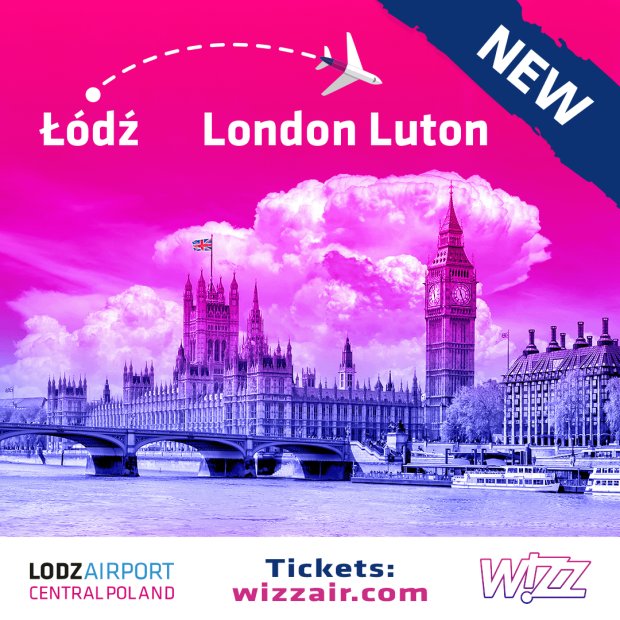 It's one small step for aviation, one giant leap for Lodz Airport Central Poland!
LCC Wizz Air is camming back to Łódź and launching a regular route to London Luton. We will welcome the first aircraft of the airline again on December 13th. In the winter season, the two largest low-cost aviation market players will fly from Lodz Airport.
Wizz Air operated from Łódź from 2010-2013. After almost 10 years the carrier decided to back to Lodz Airport Central Poland.
Evelin Jeckel, Network Officer at Wizz Air, said: "Wizz Air is constantly striving to expand its route network from Poland and offering new destinations in Europe and beyond. The addition of two brand new Wizz Air stations in Poland is a result of our fruitful cooperation with airports in the regions, but also confirmation how important the Polish market remains for us. We believe the newest announcement will help Poles to enjoy our low fares and they will become an inspiration for future journeys. We look forward to welcoming our passengers on board our modern planes from Bydgoszcz and Łódź to London ".
"It's one small step for aviation, one giant leap for Lodz Airport Central Poland. Wizz Air will not only contribute to the increase in the number of passengers but it is already a strong message to the Polish and European aviation market that Łódź is getting back on track seriously. The end of 2022 is going to be fantastic for LCJ! In June, we announced three new connections from Łódź to Alicante, Brussels Charleroi, and Milan Bergamo. Today, together with Wizz Air, we are happy to announce a new route to London Luton.
We've worked on it for several months, cheered by the citizens of the City of Lodz. I'm sure that this is just the beginning of our cooperation with Wizz Air. The economic potential of the city and region will bring Wizz many business advantages and encourage them to develop their network and stay with us for longer. Now, it's the time to encourage passengers from Poland to buy tickets that are already on sale in the booking systems" says Anna Midera, Ph.D. President of Lodz Airport Central Poland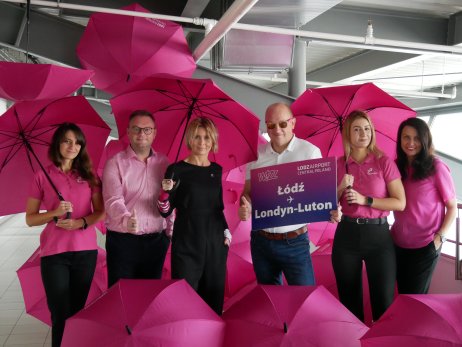 "Wizz Air's new connection to London Luton will mean that we will serve an additional 35K passengers annually. If we add to this the new Ryanair's routes and charters flights for 2023, we can expect the best result for almost a decade"- adds Artur Fraj, General Director of the Lodz Airport.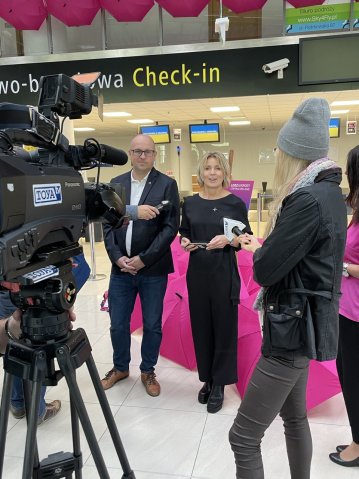 Wizz Air aircraft will serve the route to LTN twice a week - on Tuesdays and Saturdays.
Tickets are already on sale on the Wizz Air website www.wizzair.com. Prices start from 25 EUR.
Luton Airport is one of the sixth airports serving London. It is located approx.45 km away in the north of the capital of Great Britain. This connection is very convenient, e.g. for people living in the west of London, tourists, and for business travelers due to the rail connection to the City.
Wizz Air was established in 2003. They serve routes around Europe, the Middle East, Israel, and Georgia routes. Wizz Air's fleet has over 150 planes. These are narrow-body aircraft from the Airbus A320 and A321 families. The specific pink painting of the machines meant that Wizz Air in Poland is called "candy".
Lodz Airport Central Poland now offers regular flights to London Stansted and Dublin. At the end of October 2022, will launch flights to Alicante, Brussels Charleroi, and Milan Bergamo, and from the middle of December London Luton with Wizz.