Lodz Airport: Tourist Record in Łódź!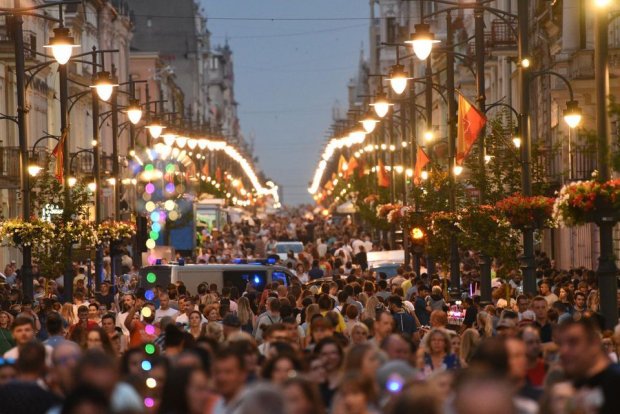 Łódź has achieved excellent results in autumn tourist traffic. Data for October and November show that hotel occupancy was almost the highest in Poland.
According to STR Global, in September Lodz hotels had an occupancy rate of a record 80.1%, while October closed with an index of 76.5%. This is respectively 30.8% and 21.2% more than in the same months in 2021. The most interesting fact is that the results are better than in Prague, Sofia, Vilnius, Bratislava, and most cities in Poland – with the exception of Warsaw.
This was influenced by the rich calendar of autumn cultural events, such as the 4 Cultures Festival, Light Move Festival, Comics Festival, Great September, and activities at full speed of Łódź tourist attractions. As Krzysztof Babij, Vice President of the Management Board of the Municipal Zoo in Łódź, notes: "Łódź Orientarium ZOO has been hailed as a tourist hit of the season in Poland. By the end of October, we hosted nearly 900,000 people from Poland and abroad. In addition to the Łódź Orientarium ZOO, our guests are happy to spend time in EC1, Aquapark Fala, Mandoria, Park of a Million Lights, and Piotrkowska Street."
In the autumn season, the meeting industry is still a crucial factor in stimulating tourist traffic in the city. The high traffic in the conference facilities and the high hotel occupancy was mainly due to a large number of conferences, fairs, and other business and scientific events, both of a national and international nature.
"In these months Łódź hosted events such as the International Conference Spotlight On Poland, III International Scientific Conference within the series " Interdisciplinarity of Health and Healthcare, Central European Dental Exhibition CEDE 2022, 8. Congress of young Polish mathematicians or National Congress of geographical Education" - says Robert Zintera, head of Lodz Convention Bureau.