First flight to Heraklion Scheduled - holiday flights start again at Paderborn-Lippstadt Airport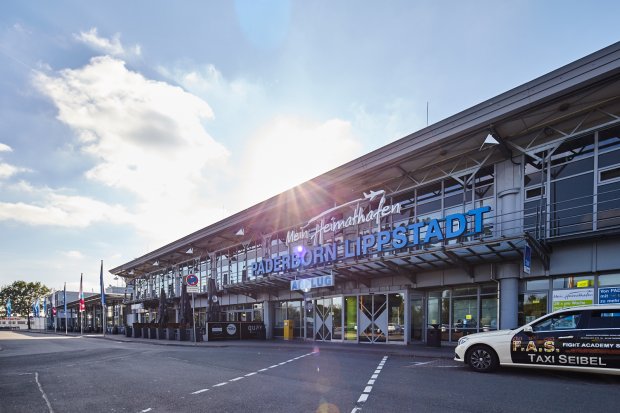 At Paderborn-Lippstadt Airport, regular travel was resumed yesterday. The first flight with Corendon Airlines Europe started punctually at 20:20 towards Crete. Furthermore, Lufthansa has been flying regularly to the hub in Munich since yesterday, and TUIfly is again offering flights to six holiday destinations. The airport has prepared intensively for compliance with the hygiene and distance rules to enable safe travel. This includes wearing a protective mask in all areas of the airport.

Corendon Airlines Europe takes travelers to Heraklion, the largest city in Crete, on Wednesdays. The TUI's tourist offer will initially be supplemented with a total of six weekly departures to the Greek islands of Crete, Rhodes and Kos. Furthermore, the Canary Islands Fuerteventura, Tenerife and Gran Canaria are served with a total of four departures. The flights are operated by the German airline Sundair with an Airbus A319 with space for 150 passengers. In scheduled air traffic, the connection to the Lufthansa hub in Munich returns with initially three weekly connections on Mondays, Wednesdays and Fridays.

"After weeks of intensive preparations, we have created the conditions for us to be able to travel by air as safely as possible. We are very pleased that the airlines and tour operators are now able to launch their offers again and that both business and holiday trips can take place again, "says Dr. Marc Cezanne, Managing Director of Flughafen Paderborn-Lippstadt GmbH.
(image source: Paderborn-Lippstadt Airport).
For further information please contact:
Stefan Hensel
Head of Corporate Communications
Paderborn-Lippstadt Airport
hensel-s@airport-pad.com