HAPPY BIRTHDAY RZESZÓW AIRPORT – 60 YEARS YOUNG!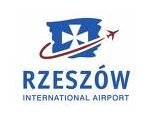 Airport sees large 2009 growth.
When you get to 60 years of age, thoughts might understandably turn to looking forward to retirement, but not for Poland's Rzeszów-Jasionka Airport, which will mark 60 years of commercial operations in October 2009. Instead of sitting back on their laurels, the management team at the airport are working harder than ever to deliver the best experience for their airline and passenger customers alike.
Rzeszów-Jasionka Airport serves as the gateway airport for the Podkarpackie region of South Eastern Poland, which is home to Poland's expanding 'Aviation Valley' encompassing over 70 aeronautical related companies employing 22,000 people.
2009 has been the most successful year to date for the airport, with passenger volumes up 9% year-on-year (up to August 2009). A remarkable achievement, given the challenging economic climate, and in stark contrast to other Polish airports which have seen their passenger bases shrink in the same time period.Rzeszów's 60th anniversary year has seen the successful launch of Lufthansa's new service to Frankfurt in May 2009 and a 30% increase in summer charter capacity provision. Passenger volumes will be bolstered further by the introduction of new services to East Midlands Airport and Liverpool John Lennon Airport by Ryanair and additional frequencies to Warsaw by LOT in autumn 2009. October 2009 will also see the official opening of a terminal extension, to double passenger handling capacity at the airport.
The Rzeszów-Jasionka Airport marketing team will be attending World Routes - The World Route Development Forum in Beijing to promote the airport and surrounding region and explore further opportunities to expand the airport's route network further with attending airlines.