Holiday Inn Express at Rzeszów Airport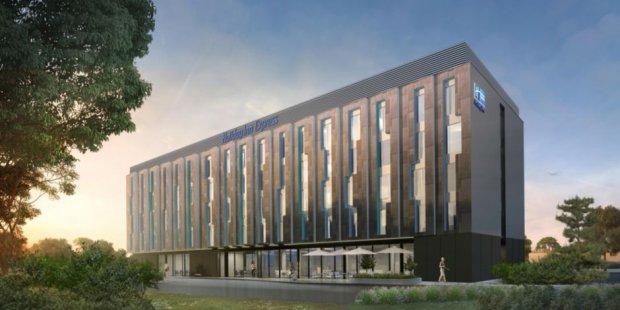 The Polish Hotels Holding, the company transformed from Chopin Airport Development, will open in 2019 the new hotel next to the Rzeszow Airport.
The 120-room facility will be one of the most modern hotels of this class in the whole Europe. It is meant to serve not only passengers of the airport, but also clients of the nearby G2A Arena and numerous companies located in the vicinity of the Rzeszow Airport.
The Holiday Inn Express, the latest, fourth generation, is an economic brand created by the IHG chain in response to the needs of people growing up in the world of new technologies. The hotel will have modern technological solutions and a space that will allow for integration between guests. The building facade will be made of glass in at least 30 percent. Undercutting the hotel on the ground floor will slowly create the effect of depth and a cozy interior, attracting the attention of both passengers and people traveling by car. An additional decoration of the facade will be splays in the colors of the brand - blue and green. In the outer zone, a recreational space will be created with orderly greenery and concrete - wooden benches.