Warsaw Chopin Airport: almost 2 mln passengers in August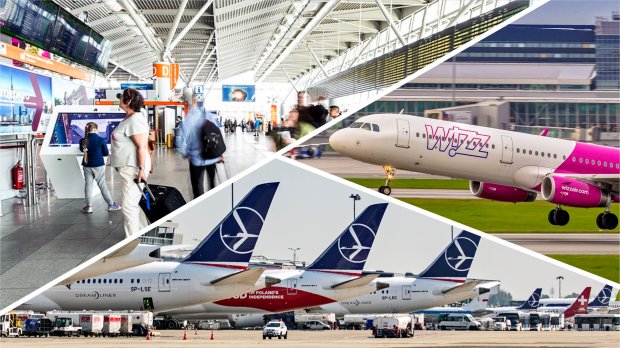 In August 2019, the Warsaw Chopin Airport handled 1 million 936 thousand people. It is 0.8 percent more than in the same period last year.
From the beginning of this year, approximately 11.317 million people (an increase of 5.5 percent) traveled in international traffic, and 1.145 million in domestic traffic (an increase of about 1 percent). In total, Chopin Airport has already served over 12.46 million passengers, it is around 600 thousand more than in the same period last year (an increase of 5%).
Almost a third of passengers are transfer passengers who use Chopin Airport as a hub on their journey. It is also worth noting that on September 11th, the first PLL LOT flight to Delhi took place. Furthermore from 28th September there will be a new connections to Beijing – Daxing (4 times a week) and from November 3rd to Colombo (3 times a week)
Moreover the Wizz Air also announced the launch of a new connection to Edinburgh (Winter 2018/19 season), further plans to develop its base in Warsaw (from the next summer season), and four new connections to: Madrid (June 1, 2020), Bologna (June 2nd, 2020), Tenerife (June 2nd, 2020) and Turku (June 4th, 2020). The Wizz Air also plans to add a new, ninth aircraft to its base at Chopin Airport and convert the fleet based at Chopin Airport to the latest, efficient and environmentally friendly Airbus 321 NEO machines.