The 85th anniversary exhibition of Chopin Airport is now open to visitors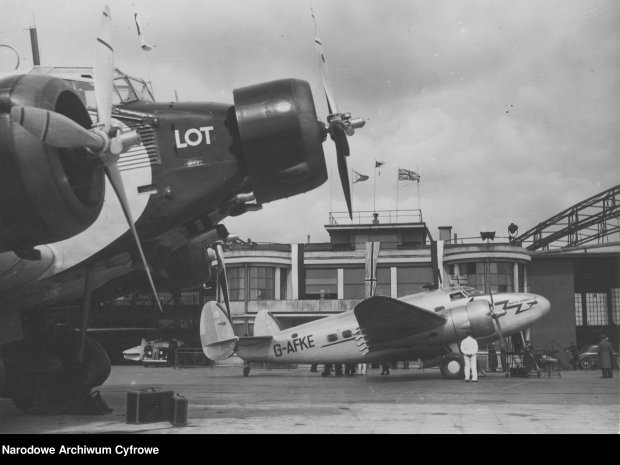 New exhibition shows the beautiful history of the Chopin's Airport, as well as the aviation itself, in over 50 unique photos, among which we will also find unpublished photographs.
Millions of passengers traveling through the Chopin Airport can admire the unique exhibition that shows a beautiful history of the capital's port. The exhibition, which includes photographs from the National Digital Archives, Central Photographic Agency, Polish Press Agency, as well as from the rich archive of Chopin Airport includes well-known historical photographs and never-before-published photographs.
- This exhibition is not only a sentimental journey to the past and a story about the different faces of Chopin Airport, but also a real treat for aviation enthusiasts - said Piotr Rudzki, spokesman for Chopin Airport. - We carefully selected photographs from various archives, so you can see a cross-sectional exhibition showing, among others, historical models of aircraft and various events from the life of our airport since 1934, since the establishment of the capital port - added Rudzki.
The exhibition can be seen at the Terminal in both the landside and airside areas. The exhibition will be open to visitors for a year.