New flights from Chopin Airport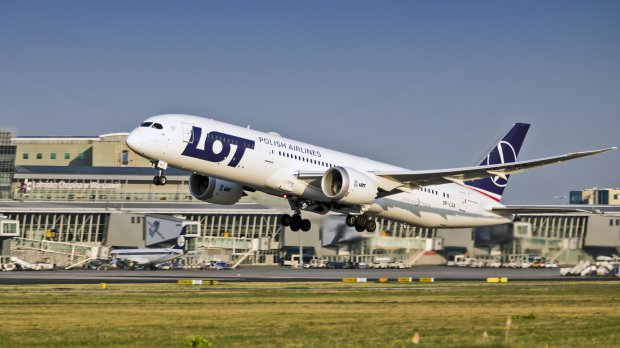 New scheduled flights and charters, popular holiday destinations, but also well-known and liked destinations - more carriers have returned to Chopin Airport.
Below we present a list of resumed connections and new directions implemented by carriers and travel agencies (as of July 1 this year). We would like to remind you that due to the dynamically changing epidemic situation in the world, the exact dates of departure of flights may change.
Regular flights
Aegean Airlines
airBaltic
British Airways
LOT Polish Airlines
July 1: Amsterdam, Barcelona, Berlin-Tegel, Brussels, Budapest, Bucharest-Otopeni, Dubrovnik, Düsseldorf, Kiev-Boryspil, Prague, Split, Toronto, Vilnius
July 2: Oslo-Gardermoen, Vienna
July 3: Athens, Chania, Heraklion, Kalamata, Kos, Larnaca, Malta, Nice, Olbia, Palma de Mallorca, Rhodes, Seoul, Tokyo-Narita
July 4: Burgas, Kavala, Malaga, Podgorica, Rimini, Rome-Fiumicino, Thessaloniki, Santorini, Skiathos, Tirana, Zadar
July 5: Catania, Corfu, Rijeka, Tivat, Varna, Zakynthos
July 6: Venice-Marco Polo
July 9: Alicante
July 15: Frankfurt, Geneva, Hamburg, Katowice, Copenhagen, London-Heathrow, Lviv, Milan-Malpensa, Munich, Odessa, Paris-CDG, Sofia, Stuttgart, Zurich
July 16: Ljubljana, Madrid, Riga, Tallinn, Zagreb
SAS - Scandinavian Airlines
Swiss International Air Lines
Wizz Air
July 1: Bucharest-Otopeni, Edinburgh, Kiev-Żulany
July 2: Catania, Podgorica
July 3: Bari, Doncaster / Sheffield, Larnaca, Naples
July 4: Birmingham, Bologna, Corfu, Liverpool, Malta
Charter routes (first half of July 2020)
Coral Travel: Burgas, Heraklion, Rhodes
Itaka: Burgas, Corfu, Zakynthos
Rainbow: Burgas, Chania, Dubrovnik, Rhodes, Thessaloniki, Zakynthos
TUI: Burgas, Chania, Fuerteventura, Heraklion, Corfu, Palma de Mallorca, Rhodes, Tenerife, Varna, Zakynthos