COVID – 19 | Measures implemented at Portuguese Airports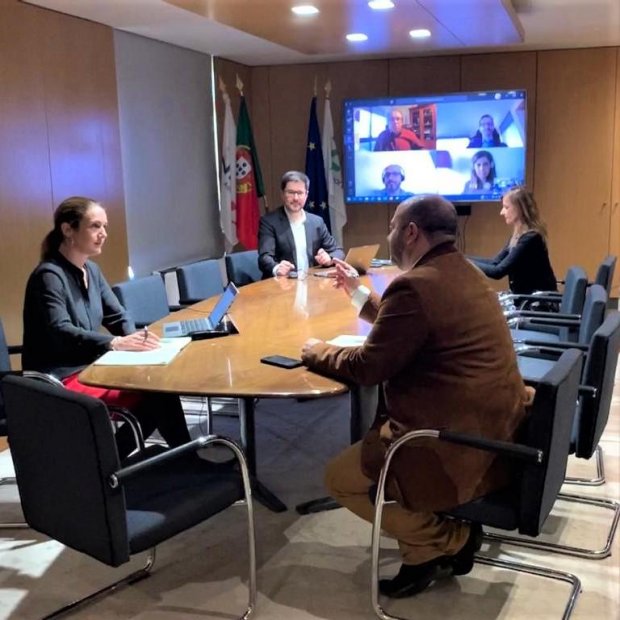 Day by day, new questions emerge at our Crises Office regarding COVID-19, and our teams face them together, with our passengers, workers and stakeholders. So much has already been done and we'll keep on following recommendations and developing new procedures to ensure that we keep our operations running for those who want to return home. Day by day, we're all in this together.
ANA Aeroportos de Portugal has implemented several hygiene and safety measures to contain the new coronavirus at Portuguese airports.
View the video below:
ANA continues to constantly monitor developments in the situation, in close connection with the Health Authorities and the National Civil Aviation Authority.
ANA is totally committed to contributing to the national effort to mitigate the risks in order to better combat this pandemic, for the protection of its workers and passengers, so that everyone gets home well.
Learn more at
https://www.ana.pt/en/passenger-guide
https://www.ana.pt/en/corporate/home
COVID-19, caused by the new coronavirus, was classified as a pandemic by the World Health Organization on March 11.
Information on commercial spaces and services
We hereby inform that under the Decree No. 2-A/2020, of March 20, of the Presidency of the Council of Ministers, regarding the execution of Decree No. 14-A/2020, of March 18, of the President of the Portuguese Republic, which declared the State of Emergency, it was expressly stated in paragraph 1 of its Article 12 that
"Neither retail nor service activities along the highway network, within airports and in hospitals, are suspended".
In this particular context, we hereby inform that the holders of licences relating to the exercise of any retail activities and the provision of services (the latter including restaurant activities and vending machines) are obliged to maintain and perform such activities and services at all airports managed and operated by ANA, SA, and, in the exercise of such activities and services, they must scrupulously comply with the prevention rules imposed by law, namely the mandatory minimum distances and other behaviours, as defined by law and in the guidelines transmitted by the official entities, namely the Directorate-General of Health (DGS).