Lisbon Airport - Best European Airport 2020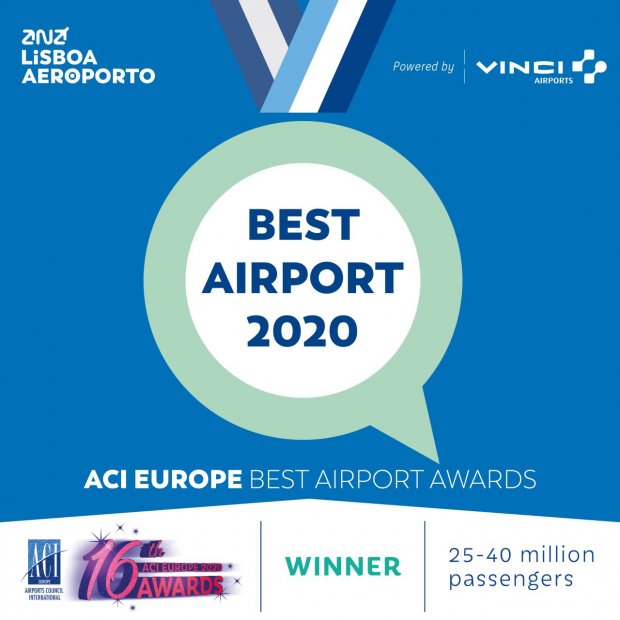 Lisbon Airport was awarded with the Best European Airport 2020 by Airports Council International (Europe) - ACI EUROPE in the 25-40 million passengers category.
Our team effort in assuring a quick and efficient response to the new sanitary requirements, combined with the investment in brand new technology that provides our passengers a safe and contactless journey, has resulted in this amazing recognition. In such as difficult year, it is even more important to be recognized by our hard work!
Learn more
bit.ly/ACIAwards2020
'25-40 MILLION PASSENGERS' CATEGORY
"The winner of the '25-40 million passengers' category was Lisbon Airport. The judges considered that the airport excels in ensuring a contactless and safe passenger experience, namely with the rollout of the 'Biometrics on the move' project and the introduction of advanced UV disinfection technology. The airport's strategy of leveraging team skills to foster innovation, in partnership with Portuguese universities, was another factor in recognition. The airport was also praised for using passenger feedback to continue to improve the safety and health measures in place. "