Batumi Airport starts to host Sharjah flights of Air Arabia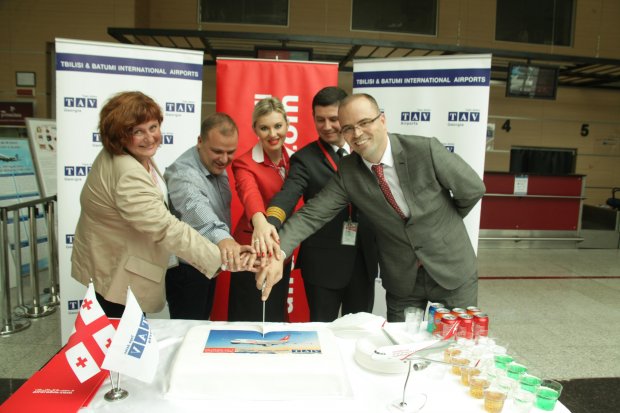 Batumi International Airport, operated by TAV Georgia, welcomed the first flight from Sharjah, United Arab Emirates performed by Air Arabia on July 7, 2016. Batumi International Airport hosted a celebration cocktail attended by the representatives of TAV Georgia, Air Arabia and the passengers.
The UAE's low-cost airline Air Arabia will perform reciprocal direct flights from Batumi to Sharjah on Thursdays and Saturdays by A-320 type aircrafts, between July 7th and September 30th. Besides, Air Arabia will also start to perform regular flights between Tbilisi and Sharjah from on Mondays, Wednesdays, Fridays and Saturdays during the summer season.
TAV Georgia provided services to more than 2 million passengers at Batumi and Tbilisi airports in 2015 with a 16 percent increase when compared to the previous year.