Keflavik Airport Facts and Figures 2022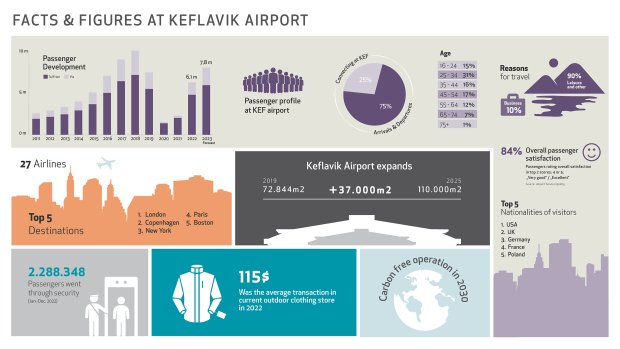 Each year we take a look back at the year that has passed, to acknowledge achievements and progress made in the past 12 months.
In 2022, 6.1 million passengers travelled through the airport, that's the fifth largest year in our history. With 27 airlines flying to 90 different destinations. In total we had 86% recovery from our 2019 passenger numbers and from July onwards we had more passengers in 2022 than the corresponding months in 2019.
More detailed document can be found on our webpage here: Facts and Figures 2022
And if you are interested, here are similar documents all the way back to 2011: Facts and Figures - all years